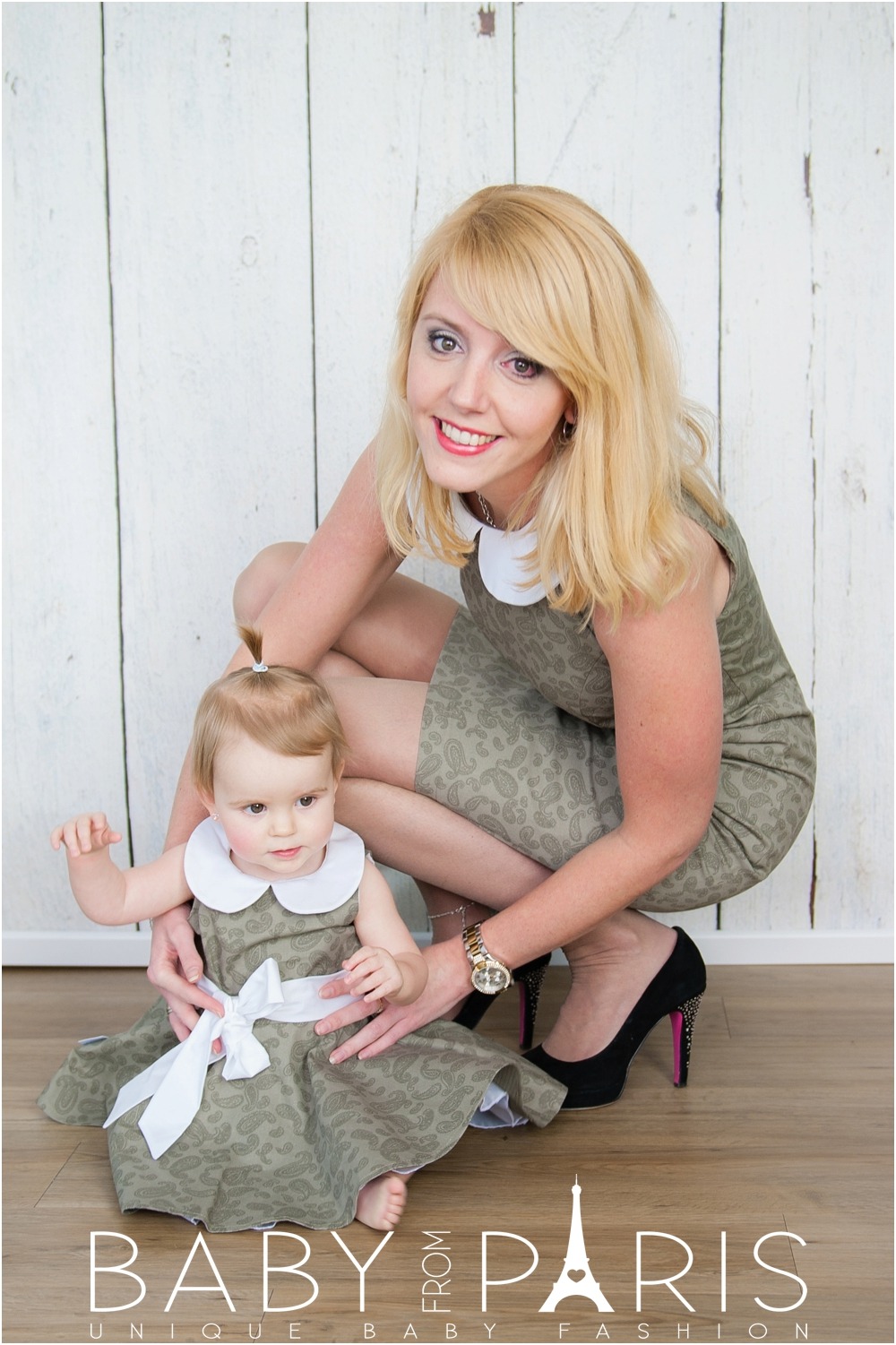 Prince William and Kate Middleton just had their second child, a daughter, and she was born this weekend. Mother will first need a little break but will be impressed by a new hip brand from the Netherlands: Baby From Paris, when she wants to buy new baby clothes! No, not from London, because statements in fashion still come from Paris. That's also the opinion of the founder of this fashion label. Since her childhood Aneta Chocholak wanted to create beautiful fashion and she was inspired by everything that was designed in Paris. Nevertheless she chose quite rationally, for a financial study and forgot her dreams. The birth of her daughter in 2013 brought all the creative energy back. Together with husband Kamil they founded the label BabyFromParis. It's not just another fashion brand for baby's and children, but a special one. This label shows surprising design, attention to detail and small production series, so you always have something unique. For BabyFromParis responds to a trend not to buy mass clothes of big retailers with the chance that you see other children in the same clothing that your son or daughter wears…
Also unique: parent and child combination sets so that for example mother and daughter can wear the same design; nice for unique occasions such as birthdays, weddings and other celebrations! BabyFromParis is a new brand with unique clothes, but promises to deliver in two days in The Netherlands at affordable prices. Nice to know: there are also cute baby accessories available such as pacifier cords, blankets and pillows.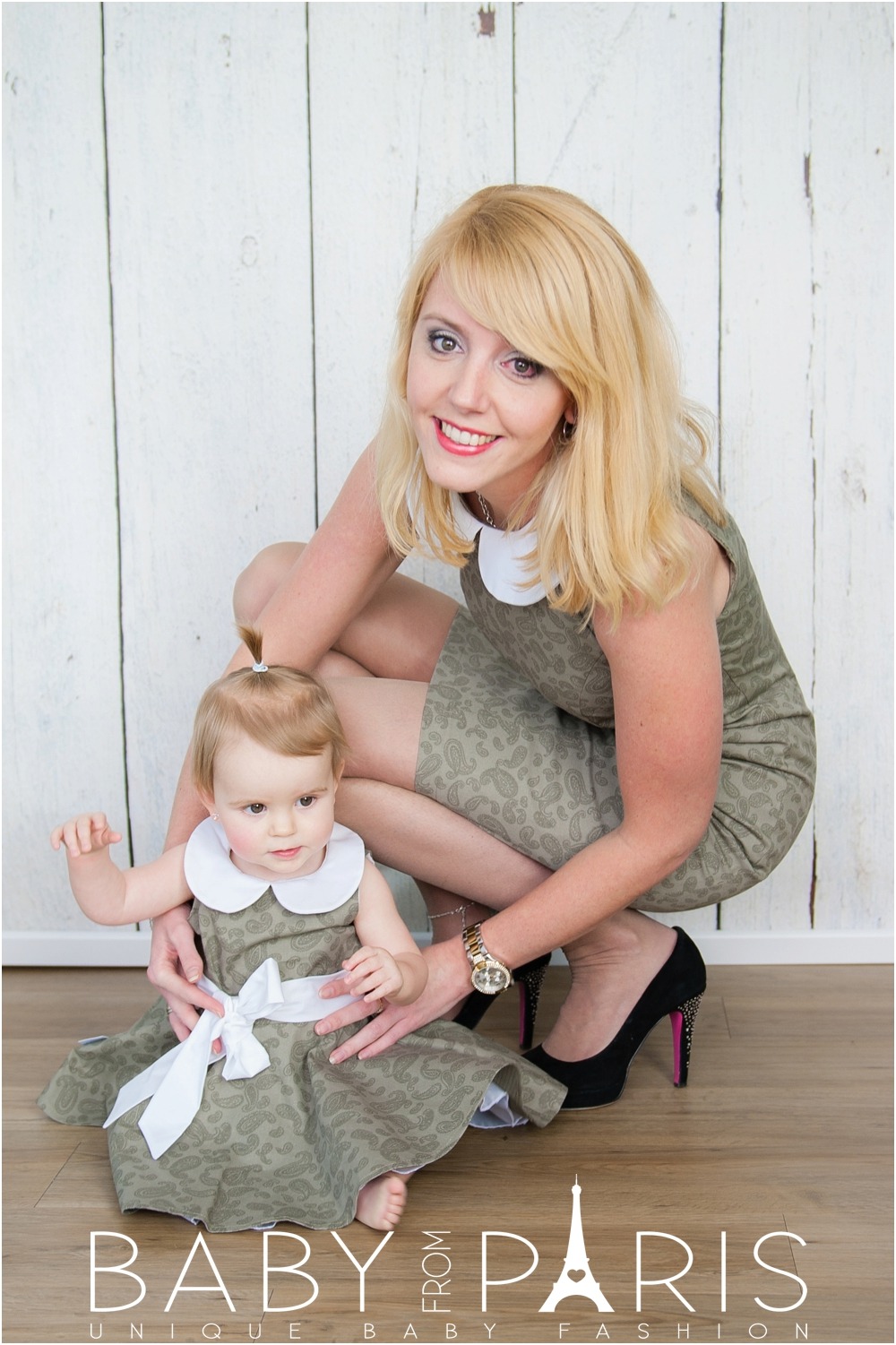 Prins William en Kate Middelton hebben hun tweede kindje hebben gekregen, een dochtertje, en ze is dit weekeinde geboren. Moeder zal eerst een beetje moeten bijkomen van de bevalling maar voor het kopen van nieuwe kleertjes voor haar kindjes zal ze vast onder de indruk zijn van dit nieuwe hippe merk uit Nederland: BabyFromParis! Nee, niet uit Londen, want statements in mode komen nog steeds uit Parijs. Ook de oprichter van dit baby- en kindermodemerk denkt er zo over. Al sinds haar kinderjaren wilde Aneta Chocholak mooie mode maken en werd ze geïnspireerd door alles wat er in Parijs ontworpen werd. Toch koos ze, heel rationeel, voor een financiële studie en vergat haar dromen. Door de geboorte van haar dochter in 2013 kwam alle creatieve energie in alle heftigheid naar boven. Samen met echtgenoot Kamil richten ze het label BabyFromParis op. Niet zomaar een nieuw babymodemerk, maar een bijzondere. Dat uit zich door verrassende ontwerpen, veel oog voor detail en kleine productieseries, waardoor je altijd wat unieks hebt. Want BabyFromParis speelt in op de trend om geen massakleding van grote modeketens te kopen met de kans dat je andere kinderen ziet lopen in hetzelfde kledingsetje als je zoon of dochter…
Ook uniek: ouder en kind combinatiesets zodat bijvoorbeeld moeder en dochter hetzelfde dessin kunnen dragen; leuk bij een unieke gelegenheden zoals verjaardagen, bruiloften en andere feesten! BabyFromParis is een nieuwkomer en levert unieke kleding, maar belooft binnen twee dagen in Nederland te leveren voor betaalbare prijzen. Leuk te weten: er zijn ook leuke babyaccessoires leverbaar zoals speenkoorden, dekens en kussens.