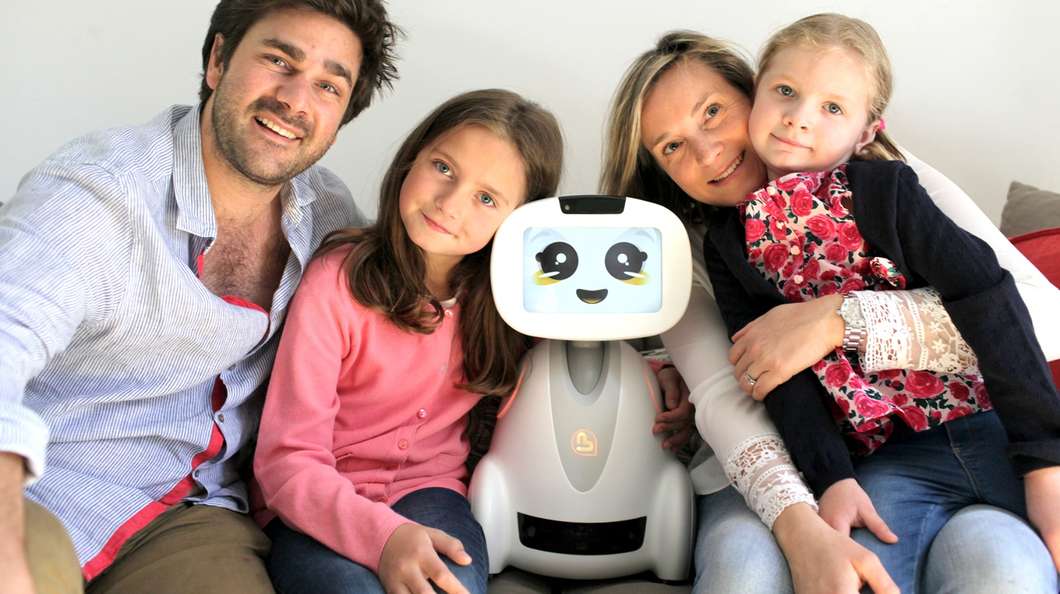 A revolutionary robot that takes care of your children, alarms you if your baby cries and plays with your children? Future or is it already this far? Buddy is the name of this lovable robot made by Blue Frog Robotics in France which looks a bit like Disney's Wall-E which has stolen so many children's hearts.
Buddy can do much: he connects your mobile devices such as thermostat, light and smartphones, he can share photos and videos and connect to the social network. For the family it's a useful helper; you give your agenda to Buddy and he tells you when it's time to visit the doctor, go to school or swimming lessons. He can play hide and seek with your children, read to them and is equipped with numerous interactive games. It is also a true watchdog, he keeps an eye on your home and alarms you when there is danger, fire or flood.
Buddy kan do a lot but babysitting seems (fortunately) a bridge too far for me. Buddy rides around on wheels but is not able to climb the stairs yet. Also I do not know how your pet will react if you have one…. But is fun to watch!
https://www.youtube.com/watch?v=51yGC3iytbY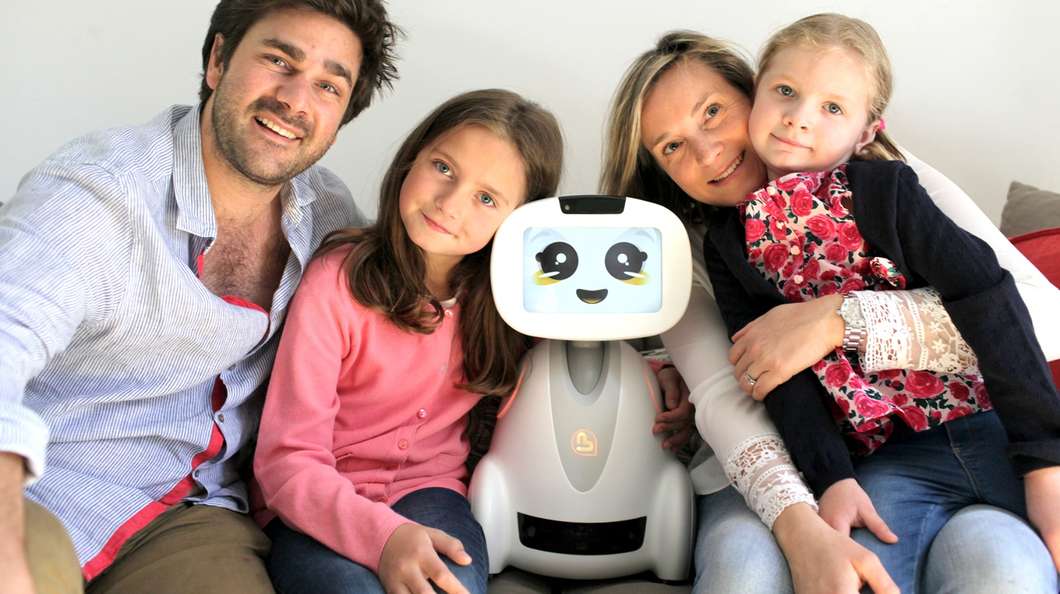 Een revolutionaire robot die op je kinderen past, alarm slaat als je baby huilt en met je kinderen speelt? Toekomst of is het al zover? Buddy is de naam van deze aandoenlijke robot van het Franse Blue Frog Robotics die wel wat weg heeft van de vriendelijke Wall-E van Disney die zoveel kinderharten heeft gestolen.
Buddy kan veel: hij verbindt al je mobiele apparaten zoals thermostaat, licht, mobiele telefoons, hij kan foto's en video's delen en verbinding maken met het sociale netwerk. Voor de familie is het een handig hulpje in huis want je stopt de agenda in Buddy en hij meldt wanneer het tijd is voor een bezoek aan de huisarts, naar school of om naar zwemles te gaan. Hij kan met je kinderen verstoppertje spelen, voorlezen en hij is uitgerust met talloze interactieve spelletjes. Daarnaast is het ook een waakhond: hij houdt je huis in de gaten en slaat alarm als er onraad, brand of een overstroming is.
Buddy kan veel maar op je kind passen lijkt me (gelukkig) nog een brug te ver. Deze robot rijdt rond op wieltjes maar kan voorlopig de trap nog niet op. Ook weet ik niet hoe je huisdier zal reageren als je er een hebt… Maar leuk is het wel!
https://www.youtube.com/watch?v=51yGC3iytbY