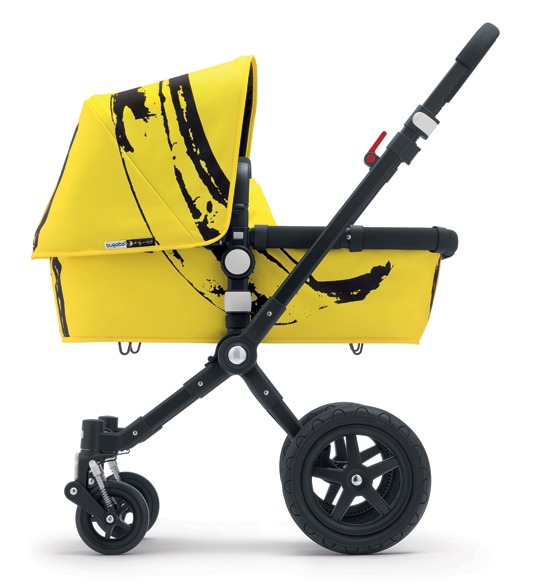 Bugaboo stroller & Andy Warhol Banana collection
Attention all Bugaboo fans: in May the new Bugaboo stroller will be introduced with a design by Andy Warhol : the Banana! What did Warhol had in mind with this design? Is it a joke? Is it art? Like no other Andy Warhol challenges his audience to look with other eyes at art and also at his designs. For this design Andy Warhol was inspired by an album cover previously made by him for the rock band The Velvet Underground & Nico in the 60s. I agree, this is not a dramatic change in stroller design, but you do make a statement on the street with this limited edition, cheerful black bananaprint on a bright yellow fabric!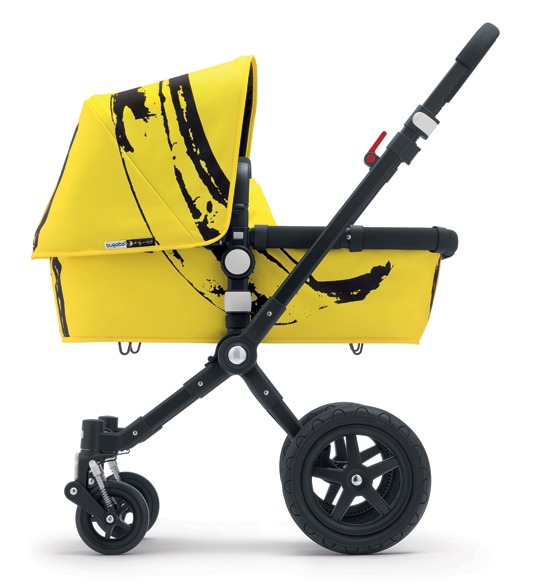 Bugaboo fans opgelet: in mei wordt de nieuwe Bugaboo kinderwagen met een print van Andy Warhol geïntroduceerd: de Banana! Wat had Warhol voor ogen met dit ontwerp? Is het een grap? Is het kunst? Als geen ander daagde Andy Warhol zijn publiek uit om met andere ogen naar kunst te kijken, zo ook met dit ontwerp. Andy Warhol liet zich inspireren door een eerder door hem gemaakte cover voor een album van de rockband The Velvet Underground & Nico in de jaren 60. Het gaat niet om een spectaculaire verandering van kinderwagen ontwerp, wel maak je met deze limited edition van Bugaboo met vrolijke, zwarte bananenprint op felgele ondergrond een statement op straat!