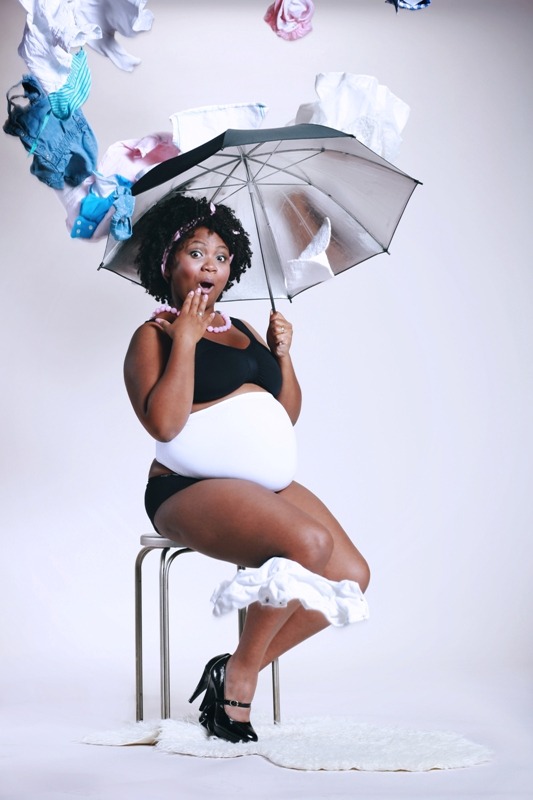 A few years ago, the campaign of Dove was a revolution. No photoshop anymore, but real women with love handles and cellulite. It's all about 'real beauty' according to Dove and they wanted to enhance positive self-image of women. A courageous move that certainly attracted the attention of the media. But also one that was intended to achieve more sales. Research shows that only 2% of surveyed women find themselves beautiful, the rest feels that there are too high expectations of their appearance. So there is still some catching up to do according to marketeers.
Another brand that works with women with real curves is the American lingerie brand Dear Kate. For one of the campaigns women in their underwear were photographed behind the laptop or other piece of technology. The responses were mixed: critics found the pictures sexist and it would not benefit the image of women working in technology. A woman in lingerie has always a sexual overtone, so was stated. Founder Julie Sygiel sees that differently, she likes to show powerful women and find that women should always be taken seriously, whether they wear underwear or not.
When supermodel Ymre Stiekema was photographed running behind a Bugaboo in small sport suit with tight trained bare belly, there was a storm of criticism. Mothers didn't recognize themselves at all, because who looks like this after having a baby?
A few days ago a calendar of maternity lingerie brand Carriwell landed on my doormat. In it were women photographed in real shape and skin. Beautiful photographed in a bit of pin-up style of the fifties, slim or with curves, pregnant or have just given birth. Real. Here are some examples of these brave calender girls!
Women in lingerie advertising are always topic of discussion. What I think ultimately matters is whether the target group of the label can recognize themselves in the images and be a fan.
Otherwise, change strategy!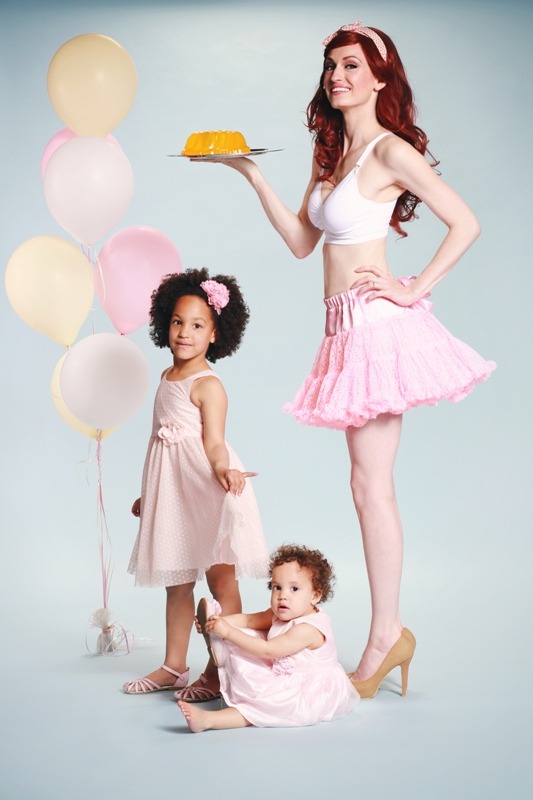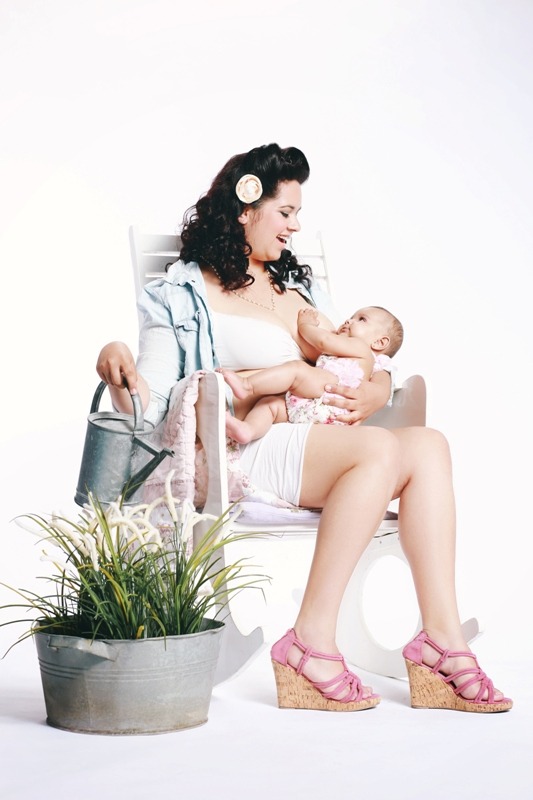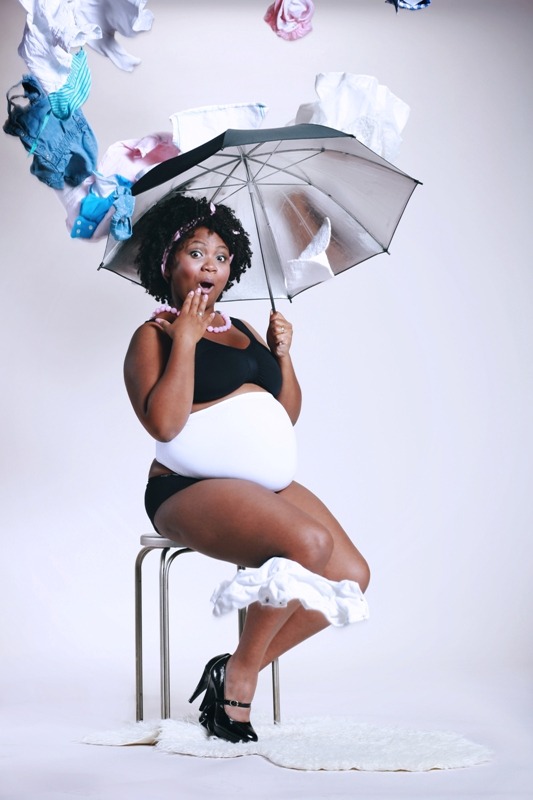 Een paar jaar geleden deed de campagne van Dove veel stof opwaaien. Weg met photoshop maar liever echte vrouwen met een bubbeltje hier en een rolletje daar. Het ging volgens Dove om echte schoonheid waarmee ze het positieve zelfbeeld van vrouwen wilden verbeteren. Een moedige stap die beslist de aandacht van alle media trok. Maar ook eentje die erop was gericht om meer verkoop te realiseren. Uit onderzoek blijkt dat slechts 2% van de ondervraagde vrouwen zichzelf mooi vindt, de rest vindt dat er veel van hun uiterlijk verwacht wordt. Daar valt dus nog wat te halen volgens marketeers.
Een ander merk dat ook met vrouwen met echte rondingen werkt is het Amerikaanse lingeriemerk Dear Kate. Voor een van de campagnes werden vrouwen in hun ondergoed achter de laptop of ander stukje technologie gefotografeerd. De reacties hierop waren wisselend: critici vonden de foto's seksistisch en het zou het imago van vrouwen in de technologie niet ten goede komen. Een vrouw in ondergoed heeft altijd een seksuele ondertoon, werd gesteld. Oprichter Julie Sygiel ziet dat anders, zij zet graag krachtige vrouwen neer en vindt dat vrouwen altijd serieus genomen moeten worden, of ze nu ondergoed dragen of niet.
Toen fotomodel Ymre Stiekema rennend achter een Bugaboo werd gefotografeerd in sportpakje met strak getrainde blote buik, brak er een storm van kritiek los. Hier herkenden moeders zich helemaal niet in, want wie ziet er nu zo uit na een bevalling?
Een paar dagen geleden landde er een kalender van het zwangerschaps lingeriemerk Carriwell op mijn deurmat. Met daarop vrouwen gefotografeerd in hun echte vorm en velletje. Mooie fotografie, een beetje in de pin-up stijl van jaren 50, van slanke én volslanke vrouwen, zwanger of net bevallen. Echt dus. Hier een paar van deze moedige calender girls!
Vrouwen in lingerie reclames blijven altijd onderwerp van gesprek. Waar het volgens mij uiteindelijk om gaat is of de doelgroep haar zich erin kan vinden om fan te worden!
Zo niet, verander van strategie!