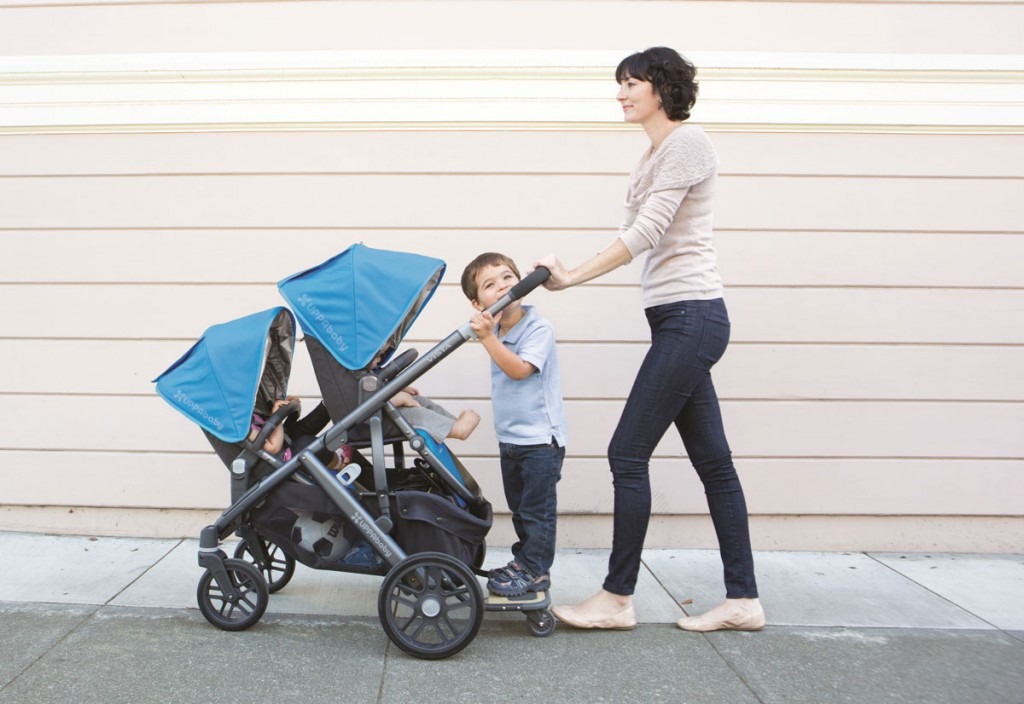 And again a new stroller from abroad rides into our Dutch landscape! The American UPPAbaby Vista not only looks sleek and sporty, but also offers many extra's compared to existing stroller brands. If you wish you can place two car seats, two travel cots, two seats or a combination of these in different driving directions on the frame. Very useful if you have a growing family!
When you read the reviews, UPPAbaby Vista also is easy to use. It's folds in and out very quickly, wheels can be popped on or of and the frame is very light. The carrycot and seat are on a pretty high position on the frame, which is better for your back but also for eye contact with your child! You get a lot of stroller when purchasing: frame, carrycot, toddler seat, adapters, large shopping bag, mosquito netting and rain screens, allso a large SPF 50+ sunshade is inclusive. You only have to choose a nice colour: red, blue, black, beige, gray, dark blue, yellow or purple?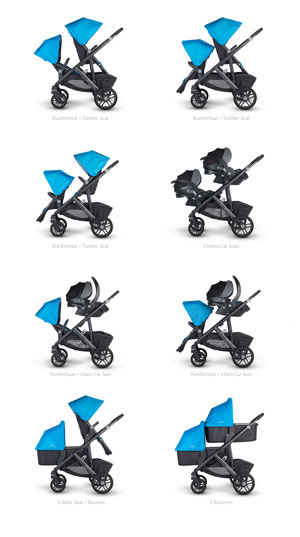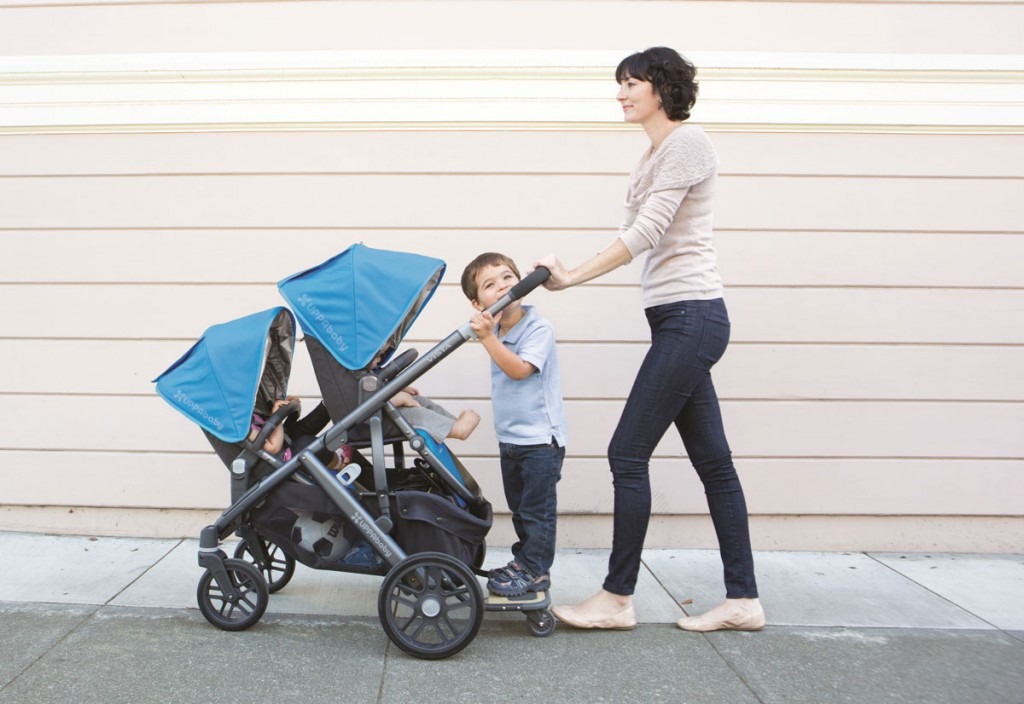 En opnieuw komt er een bijzondere kinderwagen uit het buitenland ons Nederlandse landschap binnen rijden! De Amerikaanse UPPAbaby Vista ziet er niet alleen strak en sportief uit, maar biedt ook vele extra's vergeleken met bestaande kinderwagenmerken. Naar wens passen er twee autostoeltjes, twee reiswiegen, twee zitjes of een combinatie daarvan in verschillende rijrichtingen op. Heel handig als je een groeiend gezin hebt!
Ook met de gebruiksvriendelijkheid zit het wel snor met de UPPAbaby Vista als je de reviews leest. Razendsnel in en uitvouwen, wielen die er gemakkelijk op en afgehaald kunnen worden en een lekker licht frame. Reiswieg en zitje zitten best hoog op het frame, dat is beter voor de rug maar ook voor het oogcontact met je kind! Je krijgt veel kinderwagen bij de aanschaf: frame, reiswieg, peuterzitje, adapters, ruime boodschappenmand, muskietennet en regenschermen. Er zit zelfs een extra groot zonnescherm op. Nu nog een leuke kleur kiezen: rood, blauw, zwart, beige, grijs, donkerblauw, geel of paars?