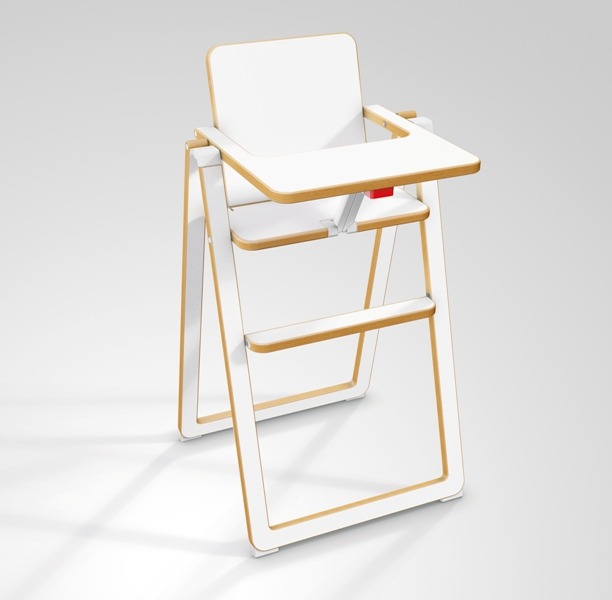 Design meets functionality with high chair SUPAflat
Looking for a high chair for your child? As a parent you look at things such as quality, safety and ease to use. All important features and important for a good high chair. But as a parent you would like the chair to look good and you prefer an attractive design that fits in your modern interior. SUPAflat chair is designed by Kai Stania, known as designer for Rolf Benz. He chose a chair with sleek design and one that is easy to fold and put away, because let's face it, sometimes a high chair can be standing in the way, or you simply don't have enough room for it. Now there are folding highchairs on the market for a quite a long time, but I have never seen one that you can fold in such a flat way: only 4 cm in folded condition! Obviously this chair is quite
light and easy to carry, so very convenient to take for a visit or with
grandparents.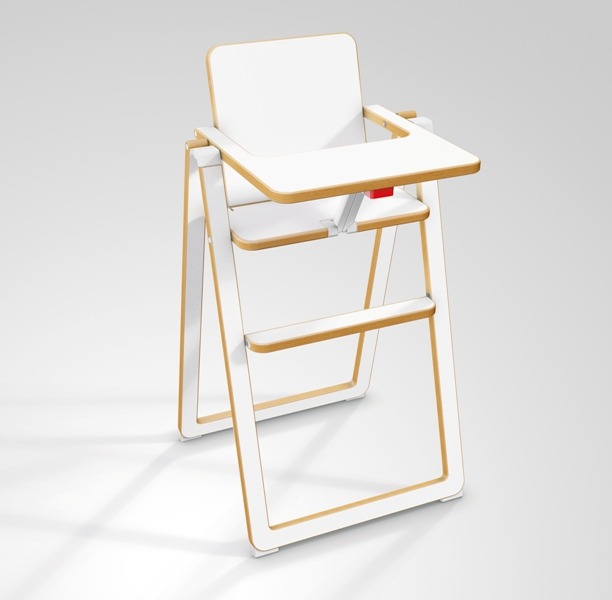 Op zoek naar een hoge kinderstoel? Dan let je als ouder op kwaliteit, veiligheid en gebruiksgemak. Allemaal kenmerken die heel belangrijk zijn voor een goede kinderstoel. Maar als ouder wil je ook graag dat de kinderstoel er goed uitziet en kies je graag voor een aantrekkelijk design dat in je moderne interieur past. Kinderstoel SUPAflat is ontworpen door Kai Stania, bekend van de Rolf Benz ontwerpen. Hij koos voor een kinderstoel met strak design en eentje die gemakkelijk op te vouwen en weg te zetten is, want laten we eerlijk zijn, soms staat een kinderstoel in de weg, of heb je er vanwege een krap interieur niet altijd plaats voor. Nu bestaan opvouwbare kinderstoelen al een lange tijd, maar nog nooit zag ik er een die je zo plat kunt opvouwen: 4 cm breed in opgevouwen staat! Het spreekt vanzelf deze kinderstoel behoorlijk licht is en gemakkelijk is te vervoeren, dus handig om mee te nemen op visite of bij opa en oma.