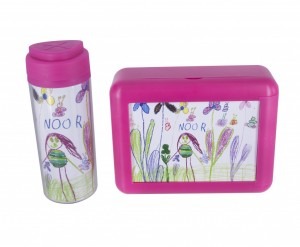 If your child goes to daycare or preschool a sealable drinking cup is very handy. There are some interesting developments in this category! Such as the new cup of Orange Rebel which you can personalize. This cup has a inner and outercup and you can put something personal between it: a picture, a drawing or a free downloadable template at the site of its creators. You put the image  in the cup, screw everything together tightly and voila! You can choose between red, pink or a blue cap. There is also a lunchbox available with the same principle.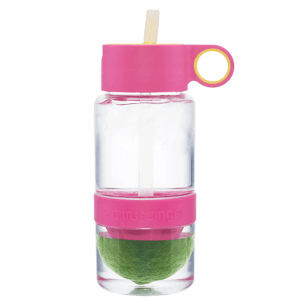 Another interesting initiative is the Citrus Mini Zinger (a large variation already existed). Get rid of the drink packs with too much sugar which will only causes cavities in your children's teeth by sucking on straws (here speaks a mother who unfortunately made that mistake). This system is much healthier: you fill the bottom of the bottle with a half mandarin, orange or lemon, and the top with water. By compressing the fruit your child can make a tasty and healthy drink itself!
Have a look how Orange Rebel cup works
Have a look how the MiniZinger works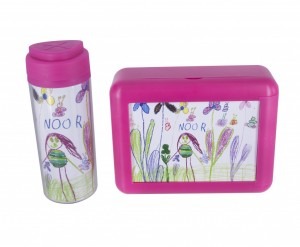 Als je kindje naar de opvang of peuterspeelzaal gaat is een afsluitbare drinkbeker reuze handig. Op dit gebied zijn een paar interessante ontwikkelingen te melden! Zoals de nieuwe beker van Orange Rebel die je helemaal kunt personaliseren. Deze beker bestaat uit twee wanden waartussen je iets persoonlijks kunt stoppen: een plaatje, een tekening of ook heel leuk: een gratis te downloaden template op de site van de makers. Daarna schuif je deze afbeelding in de beker en schroeft het geheel goed dicht en voila! Er is ook een botterham trommel verkrijgbaar met hetzelfde principe.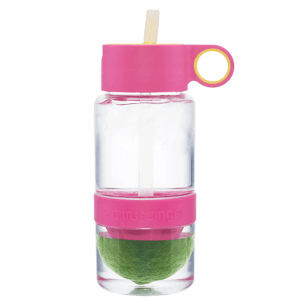 Een ander leuk initiatief is de Citrus Mini Zinger (een grote variant bestond al). Weg met die mierzoete drinkpakjes waar je kindje door het gelurk aan het rietje alleen maar gaatjes krijgt (hier spreekt een moeder met ervaring…). Dit systeem is veel gezonder: je vult de onderzijde van de fles met een halve mandarijn, sinaasappel of citroen en de bovenzijde met water. Door de vrucht te persen maakt je kind er zelf een smakelijk en gezond drankje van!
Bekijk hier de video van Orange Rebel beker
Bekijk hier de video van de MiniZinger