[:en]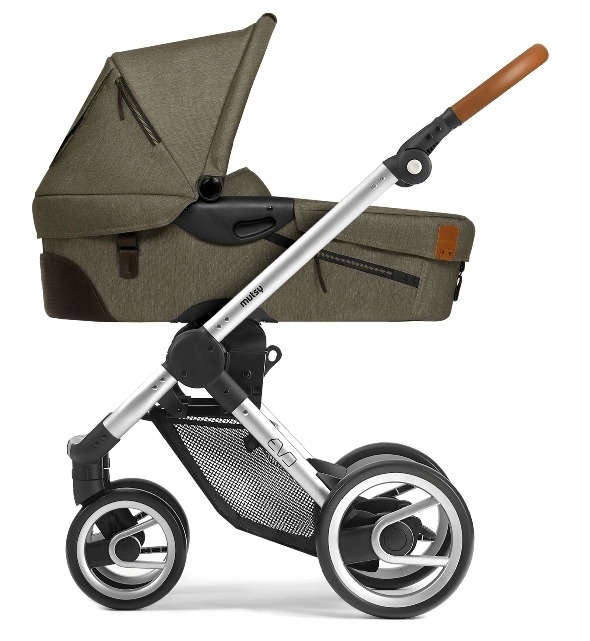 I was waiting for the embargo of the last press release, but here it is: there is a new trend in strollers: green! And I'm not talking about the bright green colour from tropical countries, but I mean gray-green shades of the Northern Hemisphere, with  misty, wild forests with deciduous trees and pinetrees. Green represents growth, nature, hope, life and future. It is a calming color that provides balance and safety. We see that the color palette definitely has changed from bold colors to soft, natural tones inspired by the themes  earth, water and nature. Mutsy (see above) was one of the first brands that used melee fabric for their strollers in beautiful nature colours with sturdy stitches. On the last trade fair in Cologne I noticed the new Mutsy Evo Industrial Olive immediately. A beauty! This stroller comes with a cognac-colored leather handle and is available in black, silver or dark gray chasis.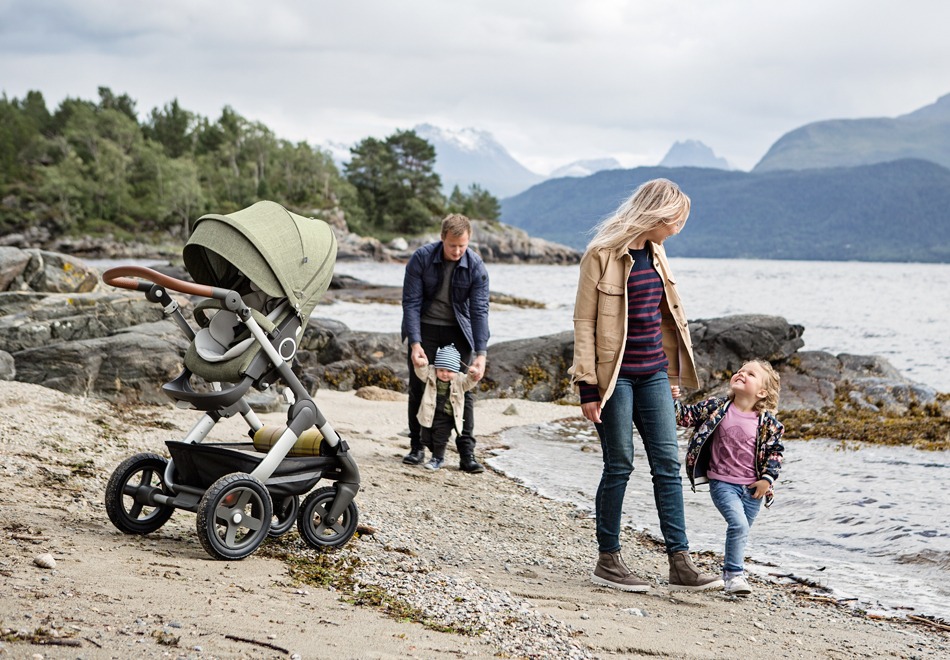 Stokke now comes with an exclusive Trailz Nordic Green Edition. This stroller with its  large pneumatic tires really makes a statement. The lining is made of dark green melee and water repellent fabric. A nice combination with the faux leather handles and stitched details. This stroller is ready for a nice walk in the woods, on the moors and on the waterside!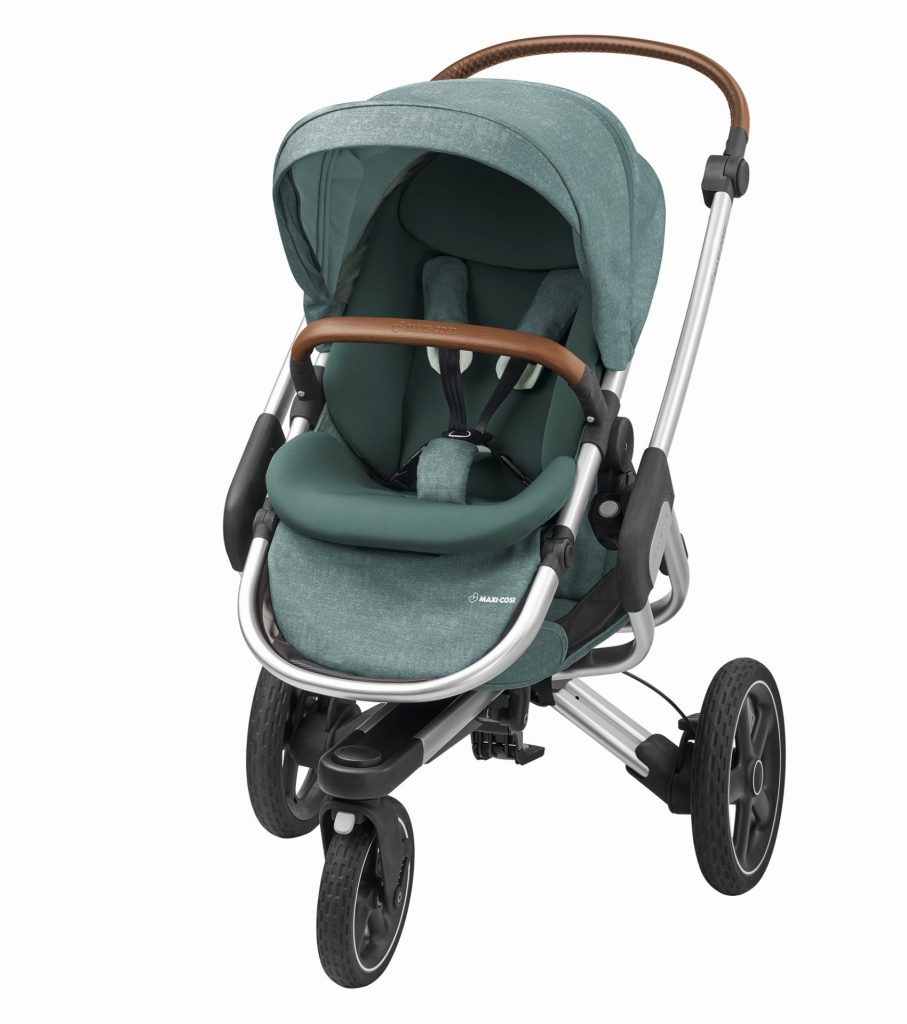 The new Maxi-Cost Nova (above) has a handsfree foldingsystem and big shock absorbing wheels. The new fashion colours are black and silver for the frame and Nomad Blue, Sand en this Green for the seat and carrycot.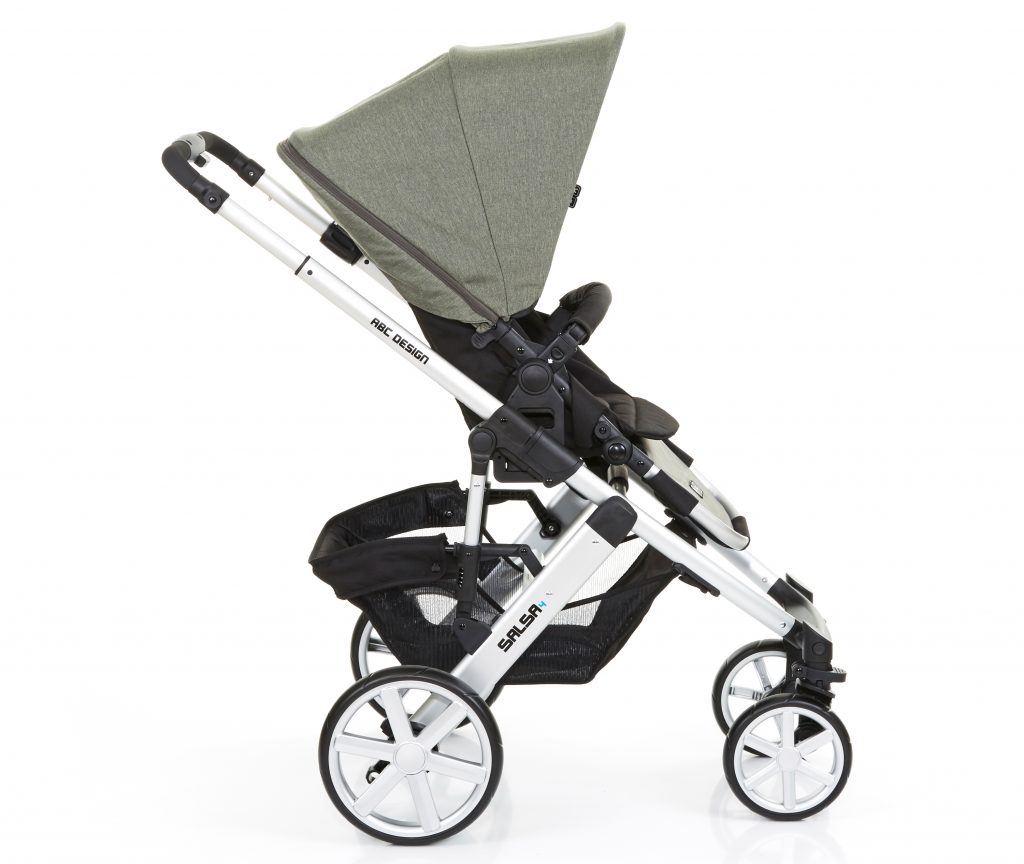 The German brand ABC Design surprised me at the fair with new designs and materials that will definitely appeal the Dutch consumer. Like the spicy and manoeuvrable Salsa, available as three- and four-wheeler. The silver frame and black upholstery matches well with the olive green cap.
Joolz fans will be happy to see the Joolz Geo Earth Turtle Green. From Bugaboo we liked this one best in this theme: Bugaboo Cameleon3 in dark khaki and also have a look at the Egg stroller in Forest Green. These colours have been on the market longer but for the whole picture I am glad to mention them.
For the cold winter months a nice warm blanket and foot muff should not be forgotten. Like the new Lodger bunker in Scandinavian style or nice foot muff and warm blanket with forest details from Elodie Details! This really makes you and your baby calm…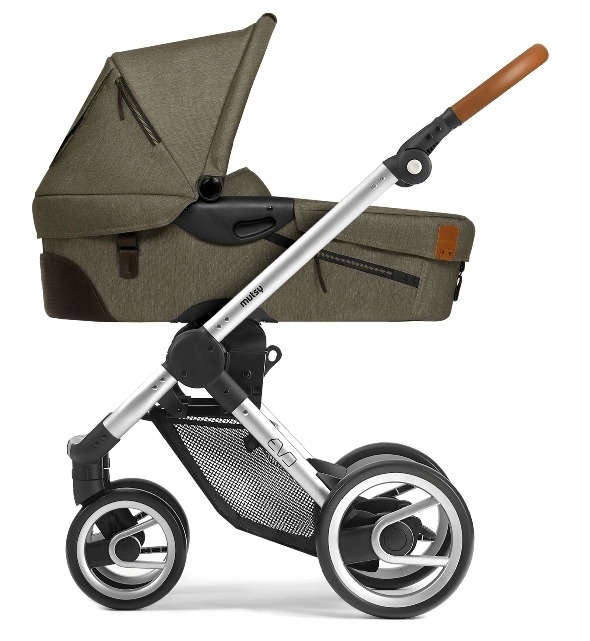 Het was even wachten op het embargo van het laatste persbericht, maar hier komt ie: er is een nieuwe trend in kinderwagens: groen! En dan heb ik niet over het felle kikkergroen zoals je in tropische landen ziet, maar over grijsgroene tinten uit het Noordelijk halfrond, die doen denken aan mistige, wilde bossen met loofbomen en sparren. Groen staat voor groei, natuur, hoop, leven en toekomst. Het is een kalmerende kleur die zorgt voor balans en veiligheid. Sowieso is het kleurenpallet definitief aangepast van felle kleuren naar zachte, natuurlijke tinten geïnspireerd op de thema's: aarde, water en natuur. Mutsy (zie boven) was één van de eerste merken die gemeleerde stoffen toepaste in de kinderwagenbekleding en fraaie natuurkleuren en stoere stiksels. Op de laatste vakbeurs in Keulen sprong  de nieuwe Mutsy Evo Industrial Olive direct in het oog. Een beauty! Deze kinderwagen wordt geleverd met een cognackleurig lederen handgreep en is verkrijgbaar in een zwart, zilveren of donkergrijs chasis.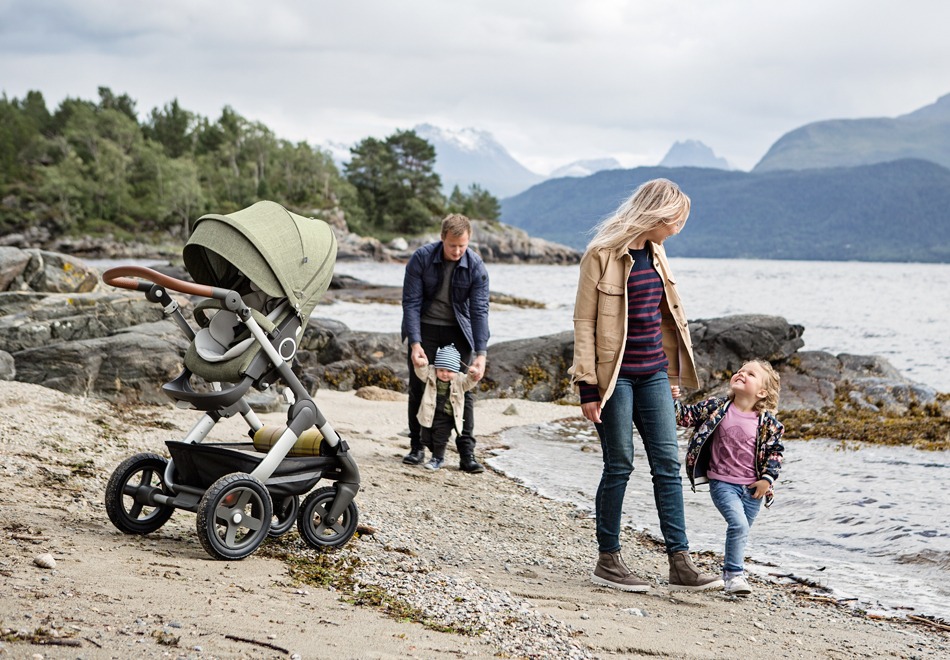 Stokke (hierboven) komt nu met een exclusieve Trailz Nordic Green edition. Deze kinderwagen maakt met zijn grote luchtbanden een stoere chasis een duidelijk statement. Hij is uitgevoerd in donkergroene gemeleerde stof van waterafstotend materiaal. Daarbij passen leatherlook handvatten en doorgestikte details. Deze kinderwagen is klaar voor een mooie wandeling in het bos, op de hei of bij het water!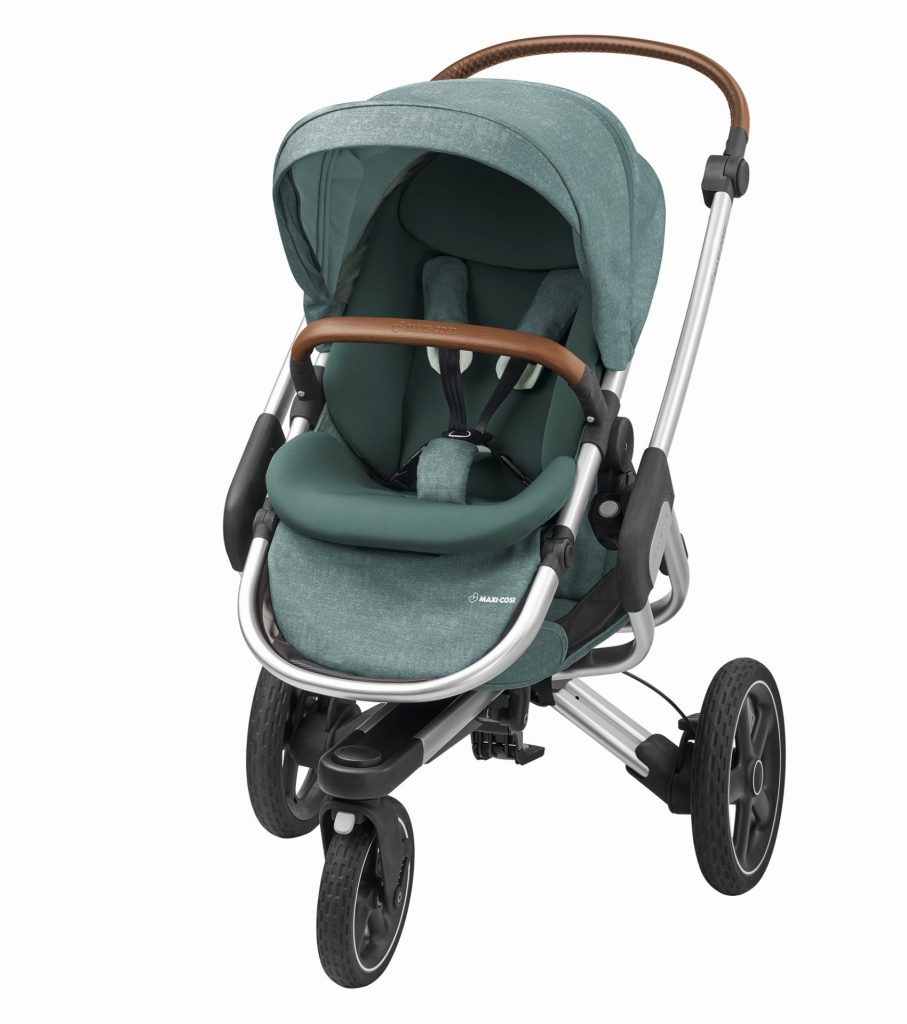 Maxi-Cost Nova (boven) heeft een handsfree vouwsysteem en grote schokdempende wielen met anti-lek banden. De nieuwe modekleuren zijn zwart en zilvergrijs voor het frame en Nomad Blue, Sand en deze Green voor zitting en reiswieg.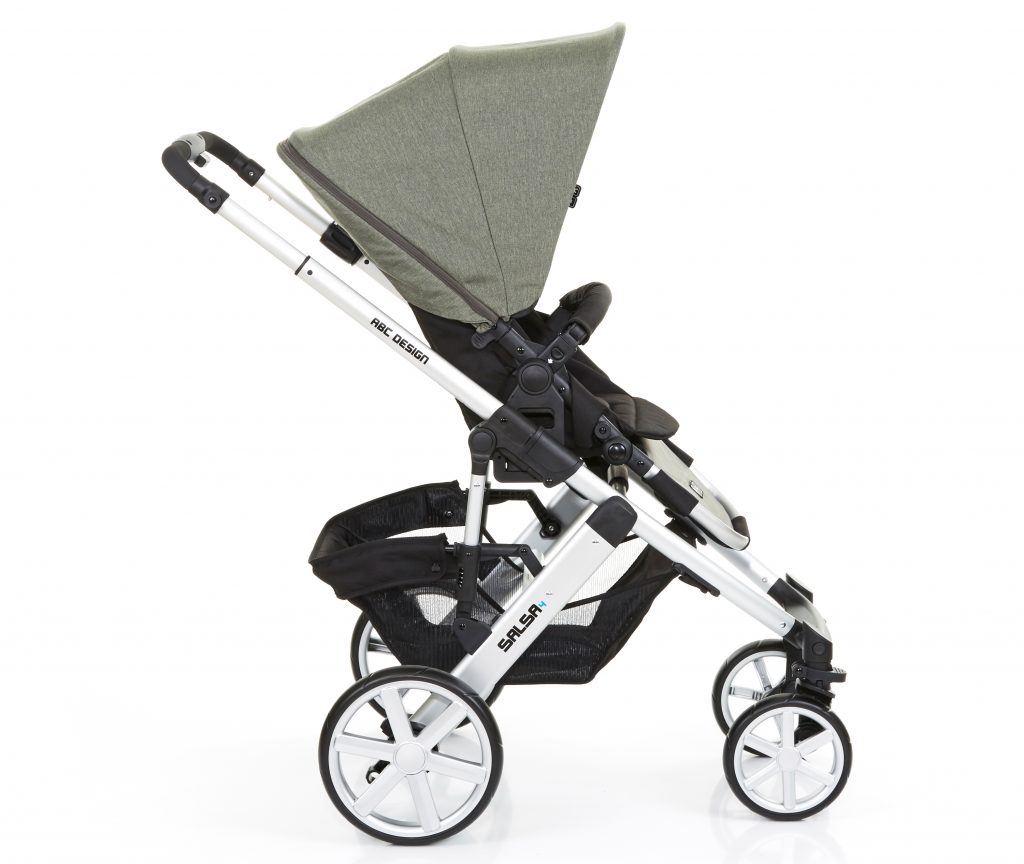 Het Duitse merk ABC Design verraste mij op de beurs met nieuwe ontwerpen en materialenkeuze die ook de Nederlandse consument zal aanspreken. Zoals de pittige en wendbare Salsa, verkrijgbaar als drie- en vierwieler. Het zilverkleurige frame en zwarte bekleding matcht prima met deze olijfgroene kap.
Fans van Joolz kunnen hun hart ophalen aan de Joolz Geo Earth Turtle Green. En van Bugaboo vonden we deze ook heel mooi in het kleurenbeeld passen: de Bugaboo Cameleon3, evenals de Egg Forest Green (zie hieronder). Deze 'groentinten' zitten al langer in de collectie maar bij dit thema toch even leuk om te noemen!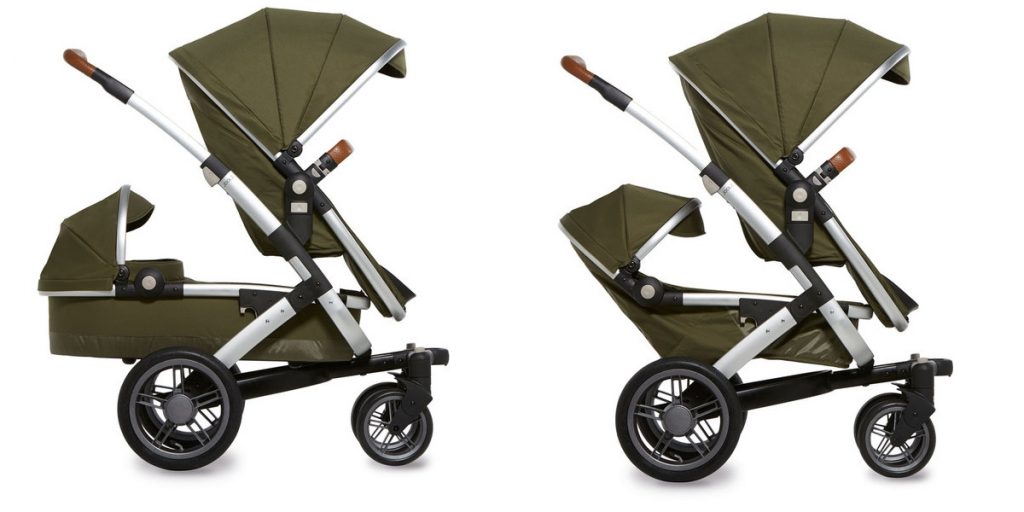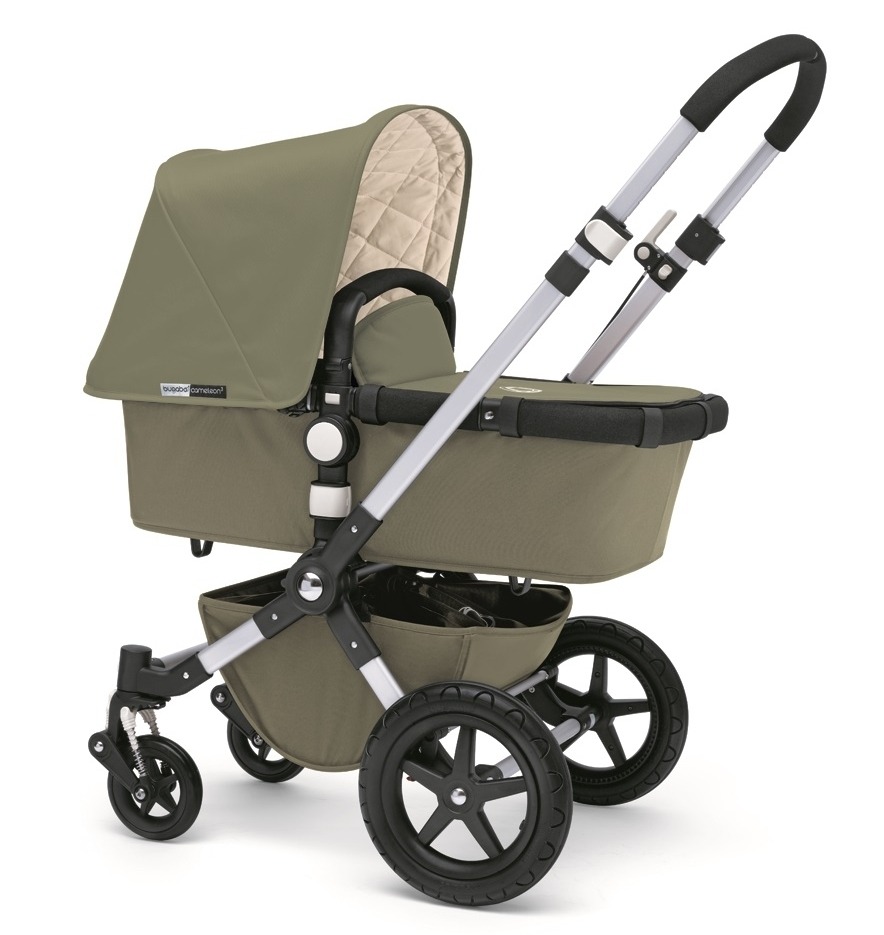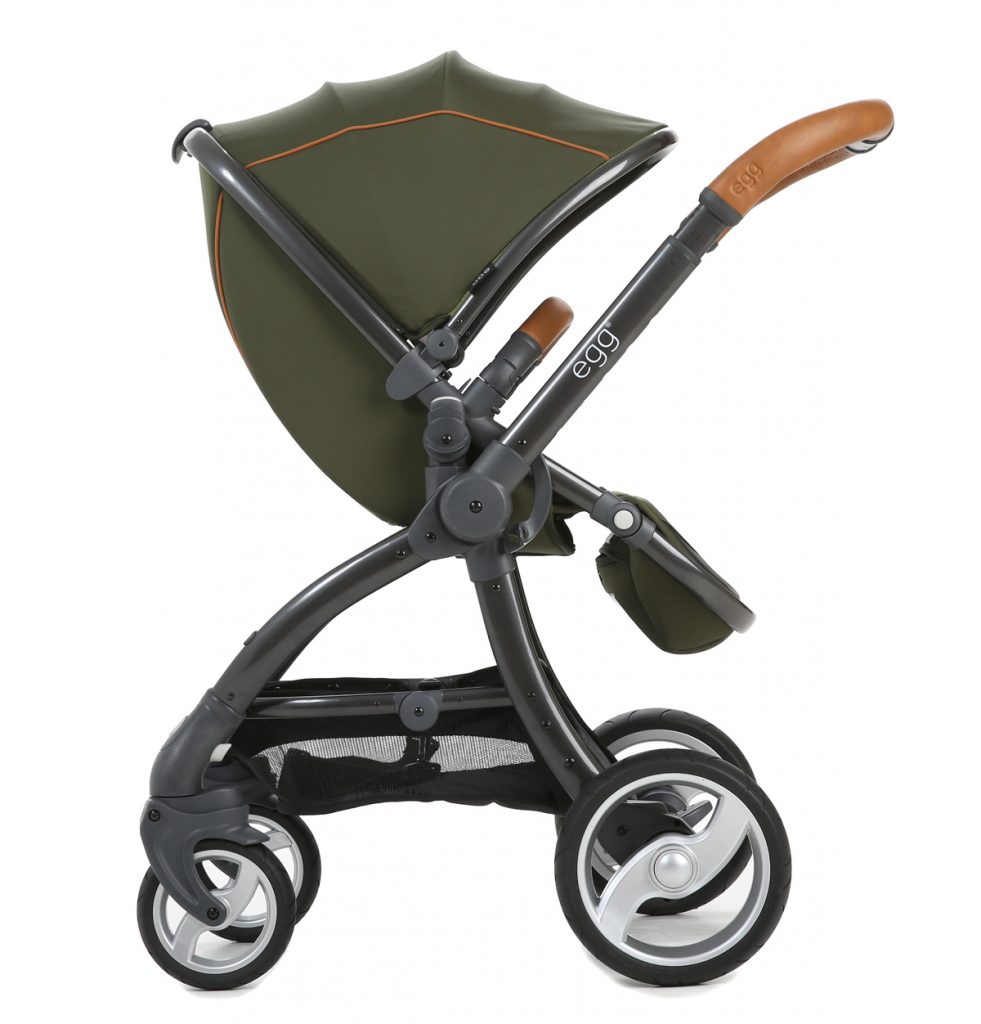 Voor de koude wintermaanden mag een lekkere warme voetenzak en deken natuurlijk niet ontbreken. Zoals deze nieuwe minibunker van Lodger in 'Scandinavian style' of fraaie voetenzak en warme deken met forest print van Elodie Details! Als dat niet rustgevend gaat werken…..