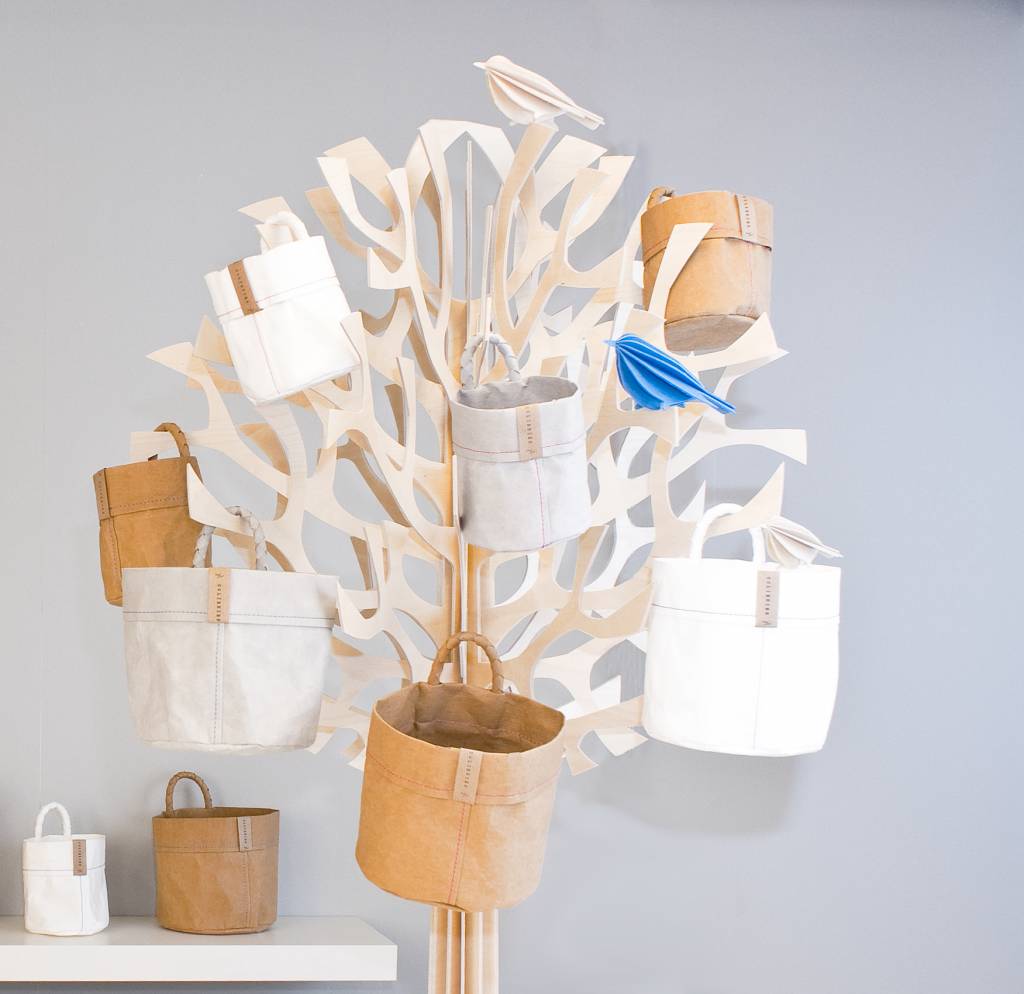 Have you seen any news? That is a common question after visiting the international trade fair Kind + Jugend. Yes of course! At the end of one of the enormous halls I noticed a small booth with the new Dutch brand Colibries. Founder Thuy Nguyen is originally from Vietnam and by her work she came back in her native country.
She was impressed by the skill of basket weaving, the timeless designs but also saw that it was not going well with the people and this piece of heritage. Thuy decided to use her knowledge and experience in designing and buying interior items to set up her own business. Thuy personally ensures that there is taken good care of the people and the traditions of basket making in Vietnam.
The baskets are made from recycled materials such as old plastic packaging. Besides the well known shopping baskets Colibries makes nappy disposals with beautiful lids en numerous storage baskets with special woven braid in different patterns. I was very impressed by the baskets, bags, diaper kits, covers for changing mats made of a completely new material: washable paper that is processed in a special way. Strong as fabric and washable, but with a special used look. It took my breath away.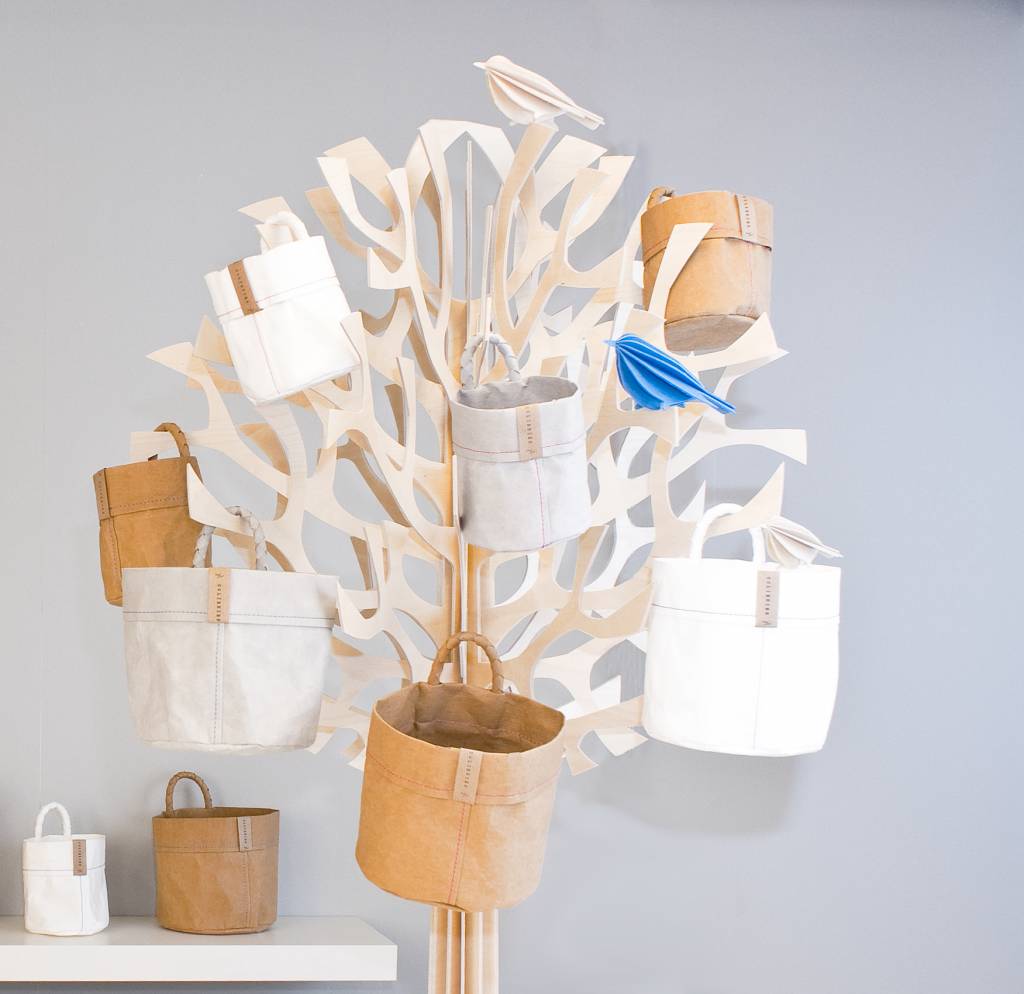 Heb je nog nieuwtjes gezien? Dat is een veel gestelde vraag als ik naar de internationale vakbeurs Kind+ Jugend ben geweest. Ja natuurlijk! Aan het einde van een van de hallen stond een beetje verdekt opgesteld het nieuwe Nederlandse merk Colibries. Oprichter Thuy Nguyen is van Vietnamese afkomst en kwam door haar werk in haar geboorteland terecht. Ze was onder de indruk van het vakmanschap van manden vlechten, de tijdloze ontwerpen maar zag ook dat het niet goed ging met de mensen en dit stukje erfgoed. Thuy besloot haar kennis en ervaring in ontwerpen en inkopen voor interieurartikelen te gebruiken voor eigen bedrijf. Thuy zorgt er persoonlijk voor dat er goed gezorgd wordt voor de mensen en de tradities van het mandenvlechten in Vietnam.
De manden zijn gemaakt van gerecyclede materialen zoals oude plastic verpakkingen. Naast de bekende boodschappenmanden maakt Colibries luieremmers met prachtige deksels en talloze opbergmanden met bijzondere vlechtpatronen. Heel bijzonder vond ik de manden, tassen, luierkits, verschoonkussenhoezen van een compleet nieuw materiaal: wasbaar papier dat op een speciale manier is bewerkt. Sterk als stof en wasbaar, maar met een bijzondere, gebruikte uitstraling. Om ademloos naar te kijken.