It was nice to see in Cologne the new design by Peter Opsvik. He is the designer of the famous Tripp Trapp highchair. Years ago I had the honor to meet him in Norway in his wonderful studio full with special chairs that makes you move. Because according to Opsvik, people are not designed to sit still for hours. When he himself became a grandfather he was inspired by new production methods and materials. So he came up with a completely new design: Nomi (with a nod to the word ergonomics). This chair really grows along with the child. With the Baby Relax you create a bouncer at table height. Nomi provides secure support for growing children and freedom of movement when climbing in and out of the chair. You can adjust the seat and foot rest by millimeter to teen age. Beautiful Scandinavian design!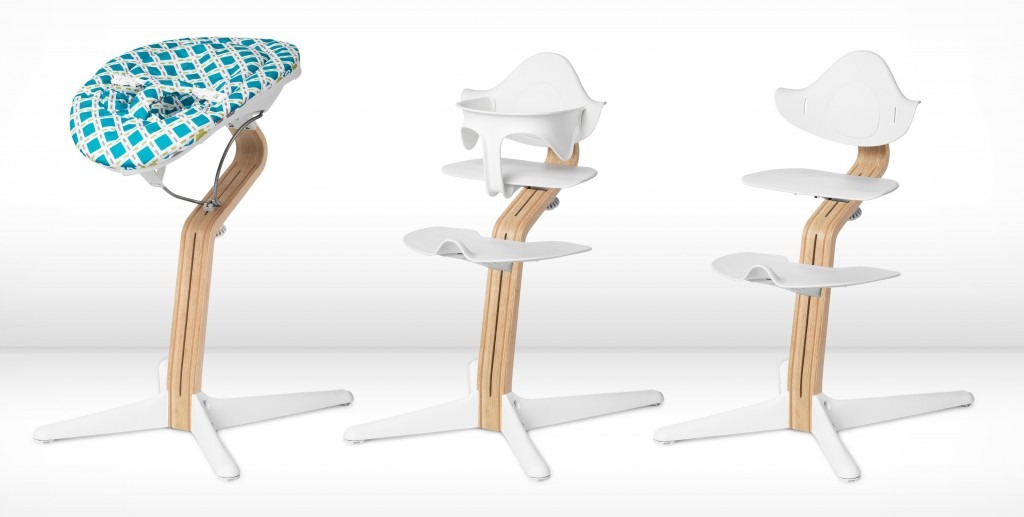 We already mentioned the Stokke Home furniture concept in our blog earlier. Beautiful designed and so convenient that all these modules can be combined as desired and can be used for a longtime. It's also ideal if you don't have large bedrooms. For removable bassinet there is a standard, but you can place the bassinet on the bedstead. From the bedstead you can make a small 'house', the changing table fits on the crib standard but also on the bed and dresser. When your child grows just turn the changing table and place it on the cradle stand and voilà: a small desk!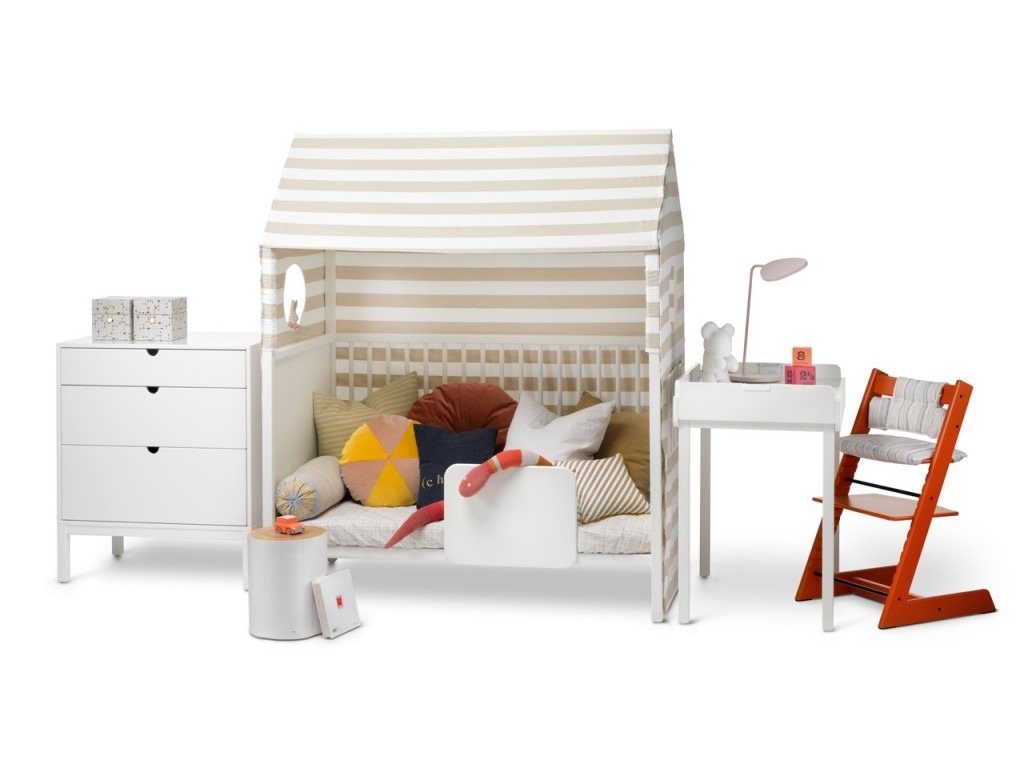 A hammock that seems to float in the penplay but can also be used independently, that's the Hangloose. You can use Hangloose as a playmat or hammock in the playpen. The garment has two layers. The upper layer is quilted in origami manner so that, by folding a few corners, you are able to create a comfortable sleeping position for your baby. The underlayer is made of canvas and can be attached easily with loops to the box. Relax baby!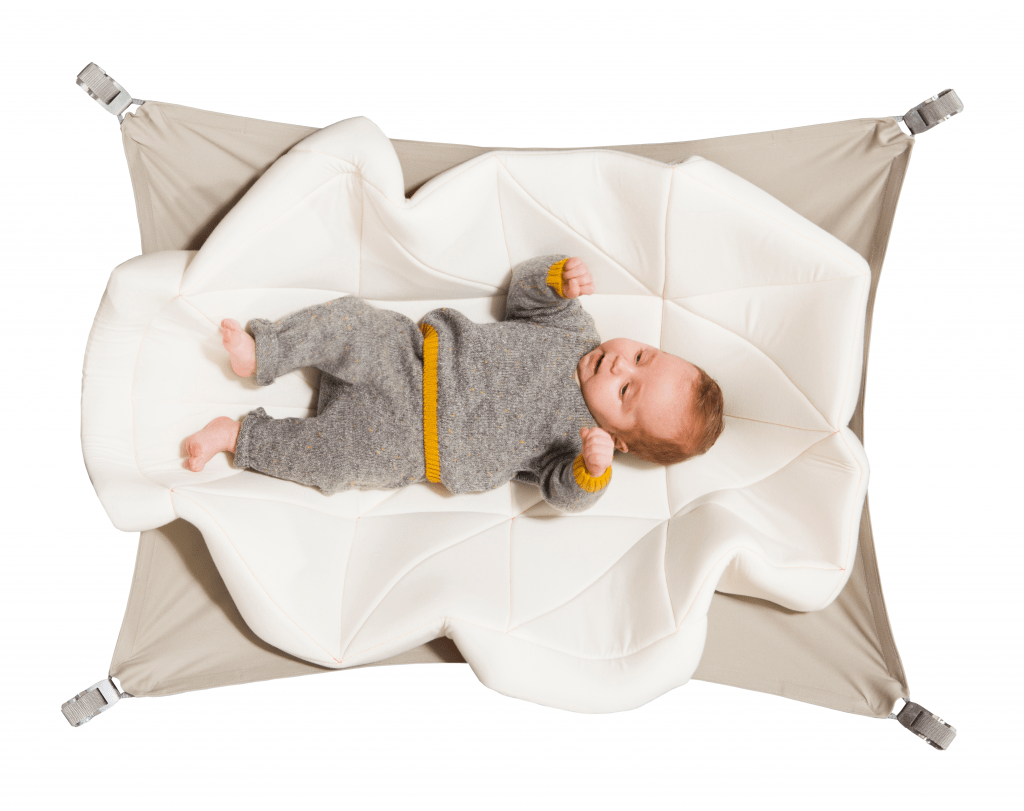 These are the nominations of the categorie Furniture & Decorations of the Baby Innovation Award!Leuk was het om in Keulen het nieuwe ontwerp van Peter Opsvik te zien. Hij is namelijk de ontwerper van de alom bekende Tripp Trapp kinderstoel. Ik heb jaren geleden de eer gehad hem in Noorwegen te ontmoeten in zijn wonderlijke atelier vol met bijzondere stoelen die je aanzetten om te bewegen. Want mensen zijn er niet voor gemaakt om uren stil te zitten, vindt Opsvik. Toen hij zelf opa werd raakte hij opnieuw geïnspireerd door nieuwe productiemethoden en materialen. Zo kwam hij tot een compleet nieuw ontwerp: Nomi (met een knipoog naar het woord: ergonomie). Deze kinderstoel groeit echt met het kindje mee. Met de Baby Relax maak je er een wipstoel op tafelhoogte van. Nomi biedt veilige steun voor groter wordende kindjes en bewegingsvrijheid bij het in en uit de stoel klimmen. Je kunt de zitting en voetensteun traploos op de millimeter verstellen tot tienerleeftijd. Mooi Scandinavisch design!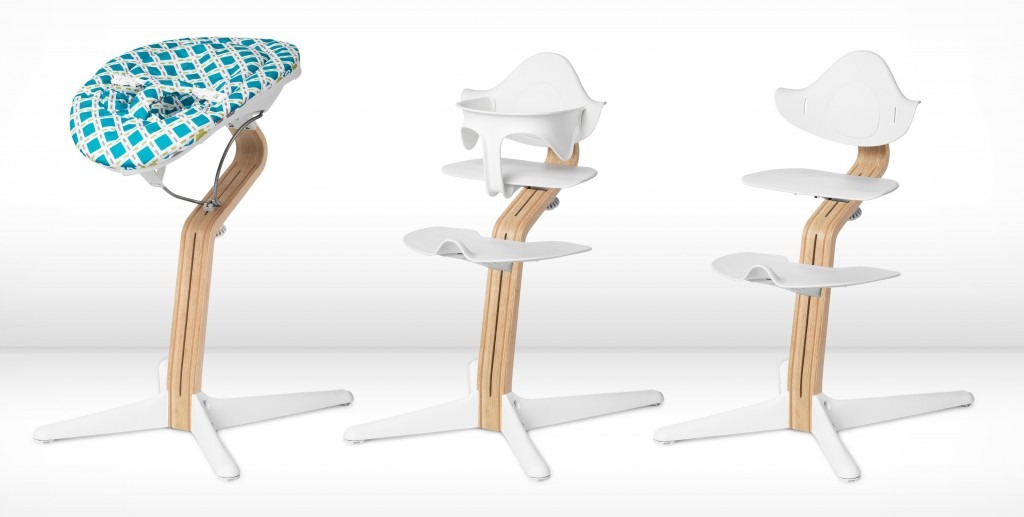 Over het Stokke Home meubelconcept schreven we al eerder in onze blog. Een plaatje om te zien en zo handig al deze modules die je naar wens kunt combineren en lang kunt gebruiken. Het lijkt me ook ideaal als je niet beschikt over grote slaapkamers. Voor het uitneembare wiegje is er een standaard, maar je kunt de wieg ook overdwars op het ledikant plaatsen. Van het ledikant maak je een beschermend huisje, het commodedeel past op de wiegstandaard, maar ook op het ledikant en op de ladenkast. Is je kindje groter geworden dan draai je het commodedeel om en plaats je deze op de wiegstandaard en voilà: een bureautje!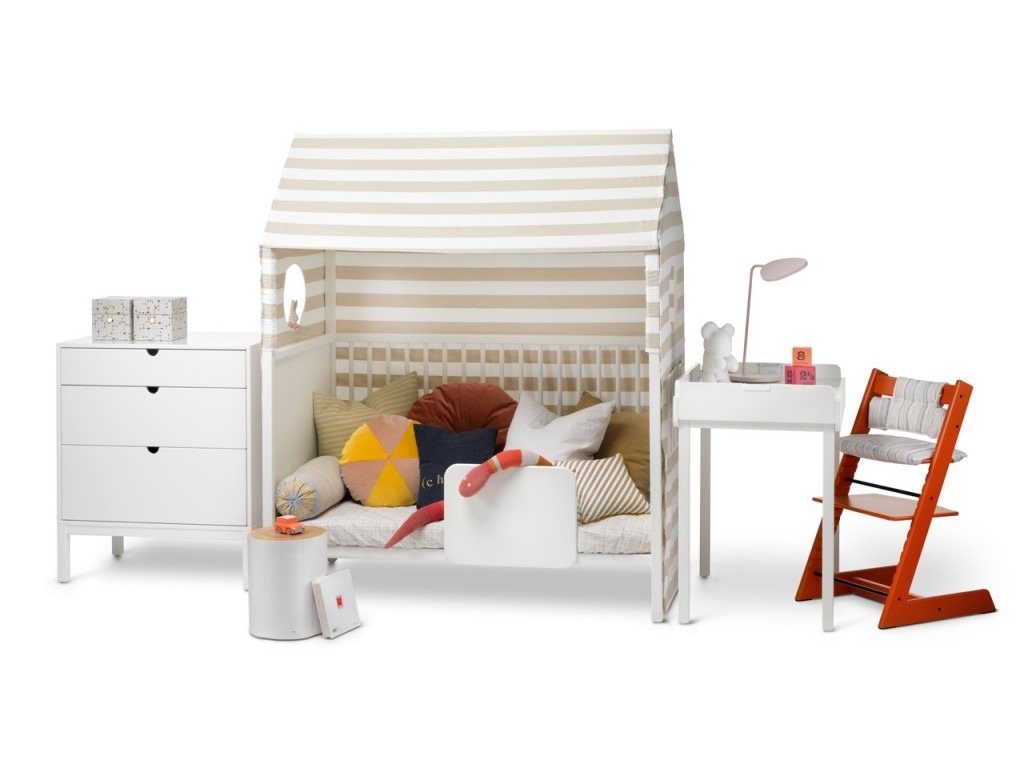 Een hangmatje dat lijkt te zweven in de box maar ook los kan worden gebruikt, dat is de Hangloose. Je kunt Hangloose gebruiken als een boxkleed of hangmat in de box. Het kleed heeft twee lagen. De bovenste laag heeft is op origami wijze doorgestikt zodat je, door een paar hoeken om te vouwen, zelf een comfortabele lighouding voor je baby kunt maken. Het onderkleed is gemaakt van canvas en gemakkelijk met lussen aan de box te bevestigen. Relax baby!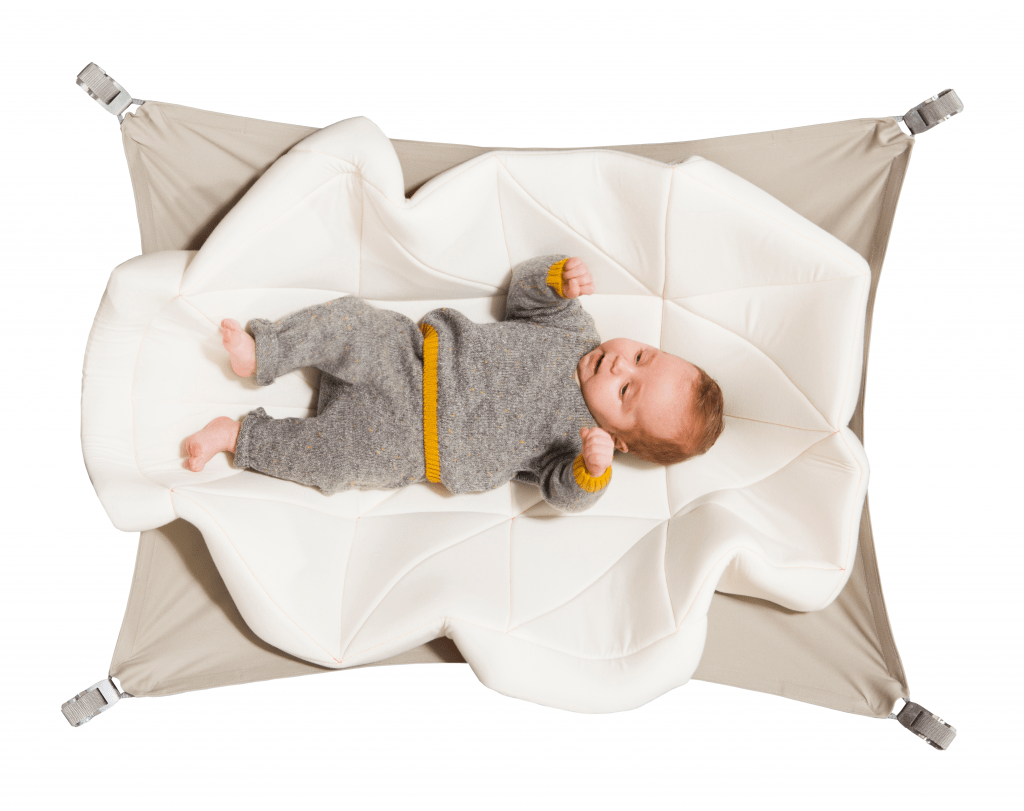 Dit zij de nominaties voor de categorie Furniture & Decorations van de Baby Innovation Award!