[:en]
How nice to furnish and decorate your children's room! But finding beautiful lamp is often a difficult job. At least that was the case with me. I searched everywhere but couldn't find what I was looking for. I found lamps fussy, too often made with jigsaws, too bright with colors, too parental or too childish. Eventually I opted for something, but I wasn't happy with my choice. In my opinion there may be more attention for one of the most important accessories of a children's room: a beautiful lamp.
Besides it's not just an accessory; good light is really necessary for changing your baby, reading a book together, switching the light on at night when your child wakes up, and the possibility to dim the light. Therefore I was very excited when I met Willard Tijhuis of elfaBase at a trade show. He has designed some beautiful lamps for children's rooms that look gorgeous. They are made of plastic, are unbreakable, color resistant, fully recyclable and easy to keep clean. A big advantage is the adjustable LED lighting in 16 remote colors for more atmosphere. It's also possible to dim the light so you make a nightlight from your lamp. As a mother of boys I would go for the rocket lamp, but there's also a Hello Kitty version!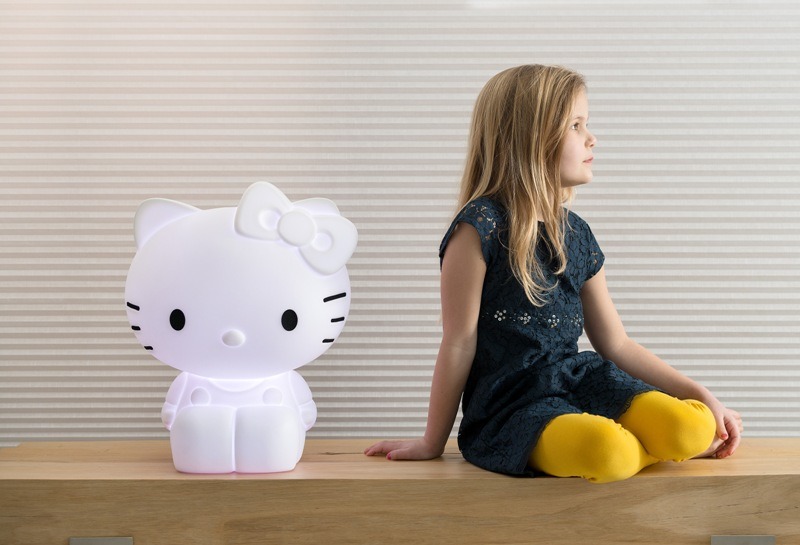 Hoe leuk het inrichten en decoreren van je de kinderkamer ook is, het vinden van mooie lamp is vaak een lastige klus. Althans dat was bij mij zo. Ik heb destijds stand en land afgezocht voor een leuke lamp want ik vond maar niet wat ik zocht. Ik vond lampen truttig, te veel gefiguurzaagd, te fel van kleur, te ouderlijk of juist te kinderlijk. Uiteindelijk koos ik wat, maar blij was ik niet. Daarom mag er best een beetje aandacht zijn voor een van de belangrijkste accessoires van een kinderkamer: een mooie lamp.
Trouwens een lamp is niet alleen maar een accessoire; goed licht is echt nodig voor het verschonen van je kindje, samen een boekje lezen, het lampje kunnen aanknippen als je kind 's nachts wakker wordt en controleren hoe het gaat en het mogelijk nog even kunnen dimmen van het felle licht. Daarom was ik heel enthousiast toen ik Willard Tijhuis van elfaBase tegenkwam op een beurs. Hij heeft een paar prachtige lampen ontworpen voor kinderkamers die er prachtig uitzien. Ze zijn gemaakt van kunststof, zijn onbreekbaar, kleurvast, volledig recyclebaar en gemakkelijk schoon te houden. Een grote plus is de op afstand regelbare ledverlichting in 16 in te stellen kleuren voor meer sfeer. Handig is de mogelijkheid het licht te dimmen, daarmee maak van je van deze lamp een nachtlampje. Als jongensmoeder ga ik graag voor de rocket designerlamp, maar er is ook een hello Kitty versie!