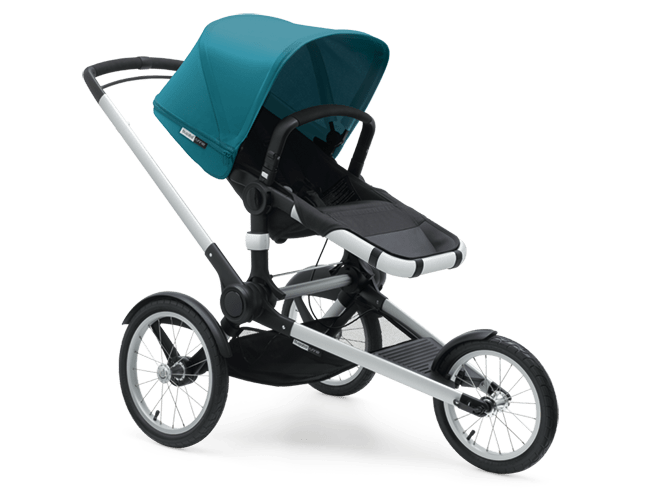 Stop with the gym, yoga and swimming, expectant mothers want action! We see more and more organizations developing work outs for pregnant and young mothers. Did you used to hear to take it a little bit easy once you're pregnant, now is the message: keep fit because it can help you with a smooth delivery and you're in shape a lot faster. No more excuses for that belly blubber and flabby abs after childbirth. Training is the message, of course under expert supervision, because you have to know which exercises you can and can't do and know when to stop.
We were already familiar with the sports program of Mom in Balance, original from the United States and further developed here in The Netherlands. In various cities you can train your muscle groups and keep in shape. New is the 2B Mommy Boot Camp Club during pregnancy and Mommy Boot Camp for mums who just gave birth. A smart move is to organize a Runner Boot Camp, powered by Bugaboo. This month, Bugaboo will launch  the Bugaboo Runner specially developed for parents who wish to sport with their baby. It is not a completely new pram but a chassis that is suitable for the seat of the Bugaboo Cameleon, Bee, Donkey version 1.1 and Buffalo. The seat on the chassis is still reversible and adjustable in sitting or lying position. With the 16 "rear wheels and 14" inch front wheel a smooth ride is guaranteed. The front wheel is adjustable and the chassis has a good suspension. Ready to go?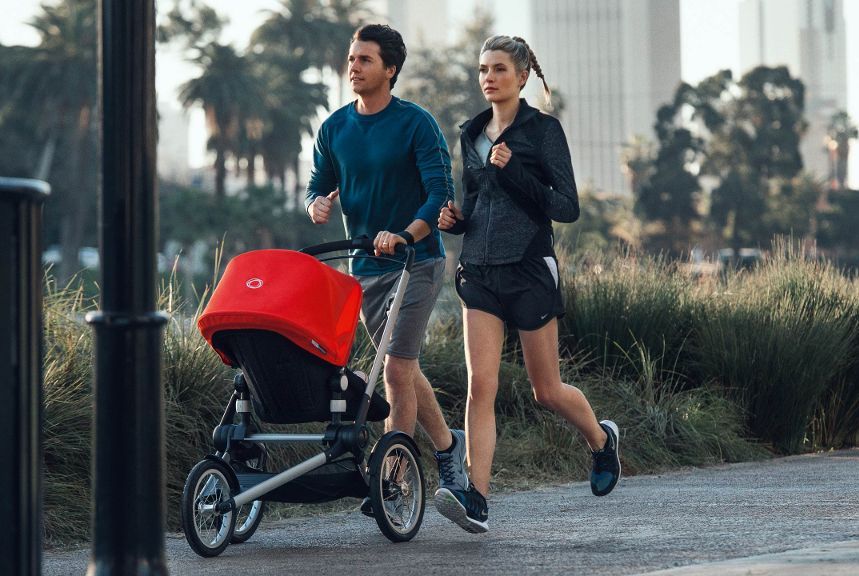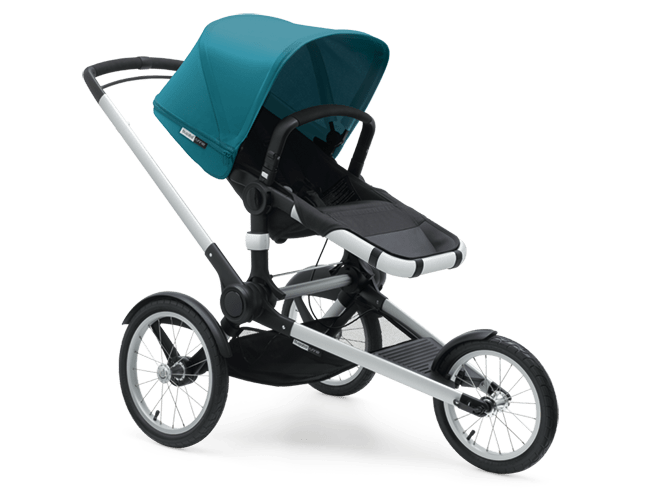 Weg met de zwangerschapsgym, yoga en het zwemmen, aanstaande moeders willen actie! We zien steeds meer organisaties die een sportactiviteit ontwikkelen voor aanstaande en jonge moeders. Kreeg je vroeger te horen het een beetje rustig aan te doen nu je zwanger bent, nu luidt de boodschap: zorg dat je fit je zwangerschap ingaat en blijft, dat kan zorgen voor een vlotte bevalling en je bent sneller in vorm. Geen excuus meer voor die blubberbuik, kipfiletjes onder de armen en slappe abs na de bevalling. Trainen die handel, onder deskundige begeleiding uiteraard, want je moet wel weten wat je wel en niet mag doen qua oefeningen en weten wanneer je moet stoppen.
Het sportprogramma van Mom in Balance kenden we al, overgewaaid uit Amerika en hier in Nederland verder ontwikkeld. Zo kun je op verschillende plaatsen je spiergroepen trainen en in vorm houden. Nieuw is de Mommy 2B Bootcamp Club voor tijdens de zwangerschap en de Mommy Bootcamp voor als je net bevallen bent. Een slimme zet is om een Runner Bootcamp te organiseren, powered by Bugaboo. Bugaboo zet namelijk deze maand in met de Bugaboo Runner: speciaal ontwikkeld om met je baby te gaan sporten. Het gaat daarbij niet om een compleet nieuwe kinderwagen maar een onderstel die geschikt is voor het zitje van de Bugaboo Cameleon, Bee, Donkey versie 1.1 en Buffalo. Het zitje is op dit onderstel nog steeds omkeerbaar en verstelbaar in zit- of ligstand. Met de 16″ inch achterwielen en een 14″inch voorwiel wordt een soepel ritje gegarandeerd. Het voorwiel is af te stellen en het onderstel heeft een goede vering. Klaar voor de start?