Between a journey to a tradeshow in Madrid and trip to Nice fortunately I found time to visit the Pink & Blue Kids Trade Fair. For this edition the exhibition organisers worked together with the Trade Mart Utrecht. The fair was completely styled in New York spheres with funny attributes, free finger food and smoothies and in the middle a real oldies pram catwalk. Unfortunately I haven't seen much real 'babyhardware', but for those who are looking for nice presents and original products to style the nursery this fair was definitely worth a visit!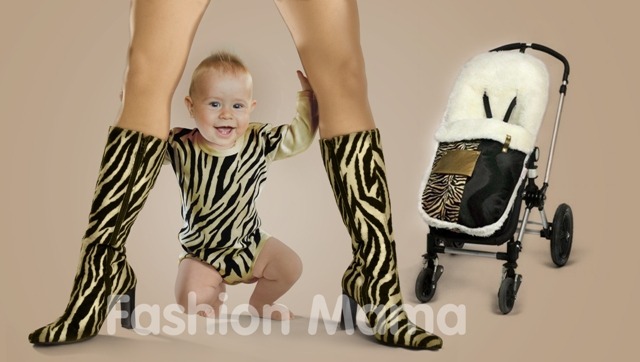 I would like to put a couple of new brands in the spotlight: Wollie Wolk showed surprising and very hip footmuffs made of hip design fabrics but lined with real wool because this kind of fabric is natural, moisturizing and breathable. You can choose from models with trendy zebra fabric, tough denim, tough Tartan designs, fine knits or fake furs. According to the founders Ellen Cooper and Madelon Bouwman these are really footmuffs with which you want to be seen. It's nice to know that all models are produced in a limited edition. I suspect we will hear much more from these ladies!


Dining Kids Amsterdam is known for the development, manufacture and supply of products for the catering, think of coloring pages, crayons in a box, with or without the name of the restaurant. But food and drinks for children should be much more according the two men behind Dining Kids. So Joris and Jorden developed a new children's crockery full of humor made of real porcelain. Such as the Fishing Bowl with a fishing line, when the bowl is empty children will discover what's on the line! Or have a look at the maze on the pizza plate!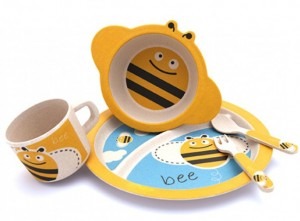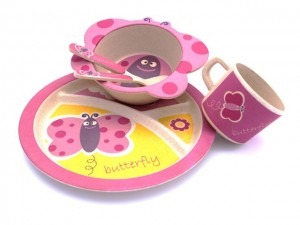 Also special in the area of ??food and drinks is the sustainable Pure Kids tableware made ??of bamboo! Cheerful, colorful and child friendly. It cannot be put in the microwave however but the washing machine is no problem.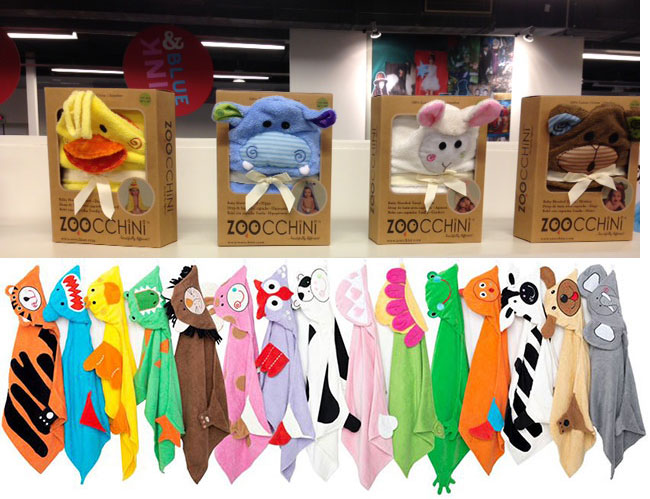 Finally I spotted a new original label: Zoocchini! The collection consists of funny bathcapes with animal heads as hood and dangerous claws! Available in baby and children's size and have a close look at the packaging!

Tussen een beursreis naar Madrid en trip naar Nice toch nog even kans gezien om de Pink & Blue Kids Trade Fair te bezoeken. De beursorganisatie werkte voor deze editie samen met de Trade Mart Utrecht. De beurs was geheel gestyled in New Yorkse sferen met grappige attributen, gratis fingerfood en smoothies en in het midden een echte oldies kinderwagen catwalk. Helaas niet veel echte hardwaren gezien, maar voor wie het zoekt in de cadeautjes en originele producten voor de inrichting van de babykamer was deze beurs zeker de moeite waard!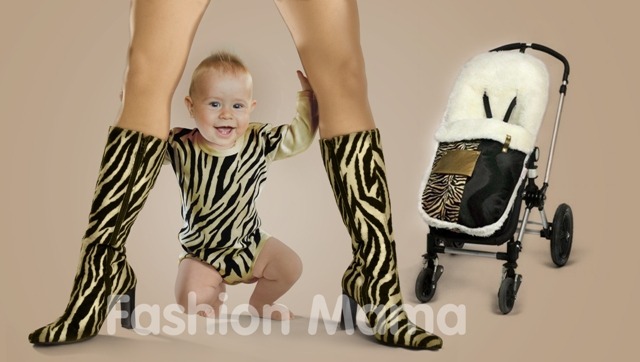 Ik zet graag een paar nieuwe merken in het zonnetje: Wollie Wolk liet verrassende modieuze voetenzakken zien gemaakt van hippe designstoffen maar wel gevoerd met echte wol want deze is natuurlijk, vochtregulerend en ademend. Kies uit trendy modellen met zebrastof, stoere denim, stoere Tartanruiten of voor fijne breisels en fake furs. Volgens oprichters Ellen Kuiper en Madelon Bouwman zijn dit echt voetenzakken waarmee je gezien wilt worden en een statement maakt. Leuk te weten: alle modellen worden in een beperkte oplage gemaakt. Ik vermoed dat we nog veel zullen horen van deze dames!

Dining Kids Amsterdam staat bekend om het ontwikkelen, produceren en leveren van artikelen voor de horeca, denk aan kleurplaten, kleurpotloden in een doosje, al dan niet voorzien van de naam van het restaurant. Maar eten en drinken voor kinderen moest nog leuker worden vonden de twee mannen achter Dining Kids. Dus ontwikkelden Joris en Jorden een nieuw kinderservies vol humor gemaakt van echt porselein. Zoals de Fishing Bowl waarbij kinderen naarmate het kommetje leger raakt kunnen ontdekken wat er aan de vislijn hangt, of het doolhof op het pizzabord!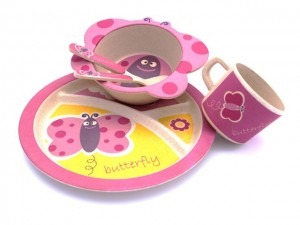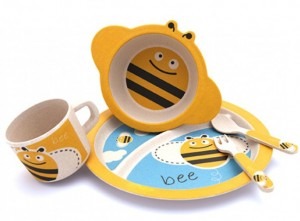 Ook bijzonder op het gebied van eten en drinken is het duurzame Pure Kids eetservies gemaakt van bamboe! Vrolijk, kleurrijk en kindvriendelijk. Kan niet in de magnetron maar wel gewoon in de wasmachine.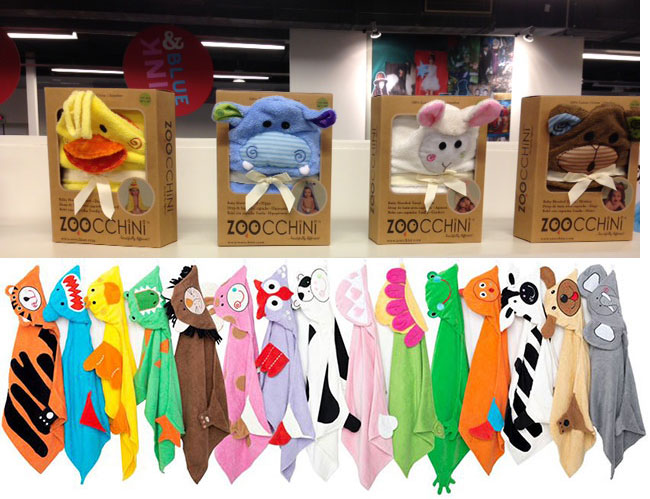 Tot slot nog een grappig gespot label: Zoocchini! De collectie bestaat uit grappige badcapes met dierenhoofden als capuchon en echte badstoffen klauwen! Verkrijgbaar in baby en kinderuitvoering en let op de verpakking!